Auto-Save Draft feature temporarily disabled. Please be sure you manually save your post by selecting "Save Draft" if you have that need.
Gorillaz
eeriepadave
West Chester, PA
Posts: 34,031
Gorillaz will release their third album, 'Plastic Beach' on March 8, the cartoon creations of Damon Albarn and Jamie Hewlett have told NME.COM.
Confirming the record's full tracklisting, the band also announced that the likes of Lou Reed, Mos Def, Mark E Smith, Snoop Dogg, Bobby Womack, De La Soul and Super Furry Animals' Gruff Rhys, while The Clash duo Mick Jones and Paul Simonon reunite on the title track.
"Leeching is the wrong word now isn't it?" the band's 'frontman Murdoc Niccals told NME.COM of the guest stars. "It's not like I've drawn blood or anything. No, I think the word 'coerced' sings the deal a little better. Although, yes, the coercion did come via chloroform and rohypnol."
See this week's issue of NME – on UK newsstands now – for an exclusive comeback interview with Gorillaz.
As with the band's previous releases, the album boasts a back story, which this time sees "the band have taken up residence, recording on a secret floating island deep in the South Pacific, a Plastic Beach HQ, made up of the detritus, debris and washed up remnants of humanity. This Plastic Beach is the furthest point from any landmass on Earth; the most deserted spot on the planet".
'Plastic Beach' has the following tracklisting.
'Orchestral Intro'
'Welcome To The World Of The Plastic Beach' (feat. Snoop Dogg)
'White Flag (feat. Kano & Bashy)
'Rhinestone Eyes'
'Stylo' (feat. Bobby Womack and Mos Def)
'Superfast Jellyfish' (feat. Gruff Rhys and De La Soul)
'Empire Ants' (feat. Little Dragon)
'Glitter Freeze' (feat. Mark E Smith)
'Some Kind Of Nature' (feat. Lou Reed)
'On Melancholy Hill'
'Broken'
'Sweepstakes' (feat. Mos Def & Hypnotic Brass Ensemble)
'Plastic Beach' (feat. Mick Jones & Paul Simonon)
'To Binge' (feat. Little Dragon)
'Cloud Of Unknowing' (feat. Bobby Womack)
'Pirate Jet'
Stylo will be the first single released on Jan. 26 (My b-day
)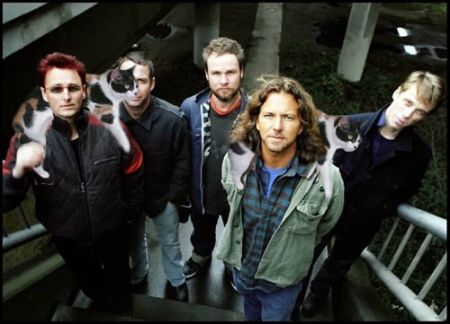 8/28/98- Camden, NJ
10/31/09- Philly
5/21/10- NYC
9/2/12- Philly, PA
7/19/13- Wrigley
10/19/13- Brooklyn, NY
10/21/13- Philly, PA
10/22/13- Philly, PA
10/27/13- Baltimore, MD
Tres Mts.- 3/23/11- Philly
Eddie Vedder- 6/25/11- Philly
Post edited by Unknown User on