*Clear "No Code" Vinyl Auction, Proceeds To Benefit The American Foundation For Suicide Prevention*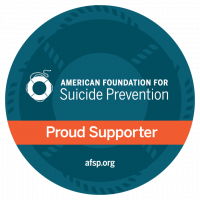 We All Believe
Posts: 316
Hi folks. Hope everyone is doing well, and gearing up for Ten's birthday (yes), No Code's birthday (yes), Sea Hear Now (yes), and Ohana (no lol).
I'm a long-time 10C member (16xxxx), and I was lucky enough to get a clear No Code vinyl during the sale. I was super-pumped initially, primarily because "No Code" was the record where PJ stopped being just another band I listened to, and became something more.
I've also been a fundraiser for the American Foundation For Suicide Prevention. Over the past 7 years, I've raised over $38,000 via the AFSP's Out Of The Darkness Community Walks. I walk in memory of my cousin Dawn, who we lost 11 years ago.
I've decided to auction my No Code vinyl off to the highest bidder, with ALL PROCEEDS benefitting my fundraiser.
The auction will be open until September 4th. if no one meets the minimum, I'll extend it/re-list it, or come up with something else.
I will pay for shipping (and insurance if requested/necessary), to ensure that 100% of the winning bid goes to my fundraiser.
Here's the link for the auction. Upon receipt of payment, and upon confirmation of delivery of the record in good order, I'll make the donation to my page.
http://ebay.us/99UoDF?cmpnId=5338273189

And here's the link for my fundraising page. Feel free to make a donation even if you don't want to bid on the record lol.
https://supporting.afsp.org/index.cfm?fuseaction=donorDrive.participant&participantID=2400046

This is the first time I've done something like this, so bear with me.
Thanks for reading, and thanks for supporting the cause.
Peace and love,
Andrew