Auto-Save Draft feature temporarily disabled. Please be sure you manually save your post by selecting "Save Draft" if you have that need.
Rare Vinyl Blowout - Non PJ edition (more added)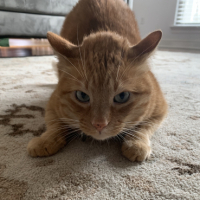 cp3iverson
Posts: 7,784
Metallica Live in Helsinki 4LP set (500 made. Sealed).  Metallica must be 10club members because these are exactly like the Vaults.            SOLD

Metallica Live in Istanbul 4LP set (500 made. Played once)

SOLD
Dinosaur Jr - Swedish Fist (NM/NM). RSD Brown Fudge vinyl 
SOLD
Incubus - Light Grenades (NM/NM). Numbered Red vinyl.  
SOLD

Third Eye Blind - Summer Gods Tour Live (Very rare.  Orange and Black vinyl mix. Sealed but a very bent corner from shipping. I'd be happy to send pics). 
SOLD
Post edited by cp3iverson on