Auto-Save Draft feature temporarily disabled. Please be sure you manually save your post by selecting "Save Draft" if you have that need.
Wrigley Fanmail Part 1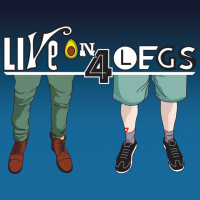 Sobelberg8
Posts: 580
For anyone who took the time to write in a story to us, thank you! If we don't tell it on this episode we will get to it in Part 2 this Thursday, enjoy!

Listen to Live On 4 Legs Podcast here:

Top 5 Never Heard 'ems
1. Brain Of J.
2. Glorified G
3. Sad
4. MFC
5. Man of the Hour
Crazy Wildcard Wish: Other Side