*** Eddie Vedder Collisioni Festival Fanviews Here 6/17/19 ***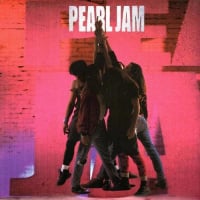 Sea
Posts: 2,718
Eddie Vedder
Collisioni Festival
Piazza Falletti
Barolo, IT
June 17, 2019
Show
Set List

Red Limo String Quartet:
Sietse van Gorkom-Violin
Camila van der Kooij-Violin
Rani Kumar-Viola
Jonas Pap-Cello


Ed Onstage 21:37
Ed Offstage 00:00
Intro Music Tuolumne

1.    Keep Me In Your Heart-(Calderon, Zevon)
2.    Don't Be Shy-(Stevens)
3.    You've Got To Hide Your Love Away-(Lennon, McCartney)
4.    Elderly Woman Behind The Counter In A Small Town
5.    I Am Mine
6.    Brain Damage-(Waters)
7.    Sometimes
8.    Good Woman-(Marshall)
9.    Wishlist
10.    Indifference
11.    Far Behind
12.    Long Road with Red Limo
13.    Guaranteed with Red Limo
14.    Can't Keep with Red Limo
15.    Just Breathe with Red Limo
16.    Better Man/Save It For Later-(Charley, Cox, Morton, Steele, Wakeling) with Red Limo
17.    Last Kiss-(Cochran)
18.    Porch
19.    Red Limo improv-Jeremy
20.    Isn't It A Pity-(Harrison) with Red Limo
21.    Unthought Known
22.    I Won't Back Down-(Lynne, Petty)
23.    Black with Red Limo
24.    Sleepless Nights-(Bryant, Bryant) w/Glen Hansard & Red Limo
25.    Song Of Good Hope-(Hansard) w/ Glen Hansard & Red Limo
26.    Falling Slowly-(Hansard, Irglová) w/ Glen Hansard & Red Limo
27.    Society-(Hannan) w/ Glen Hansard & Red Limo
28.    Should I Stay Or Should I Go?-(Headon, Jones, Simonon, Strummer)
29.    Hard Sun-(Peterson) w/ Glen Hansard, Red Limo & Chris Chelios
30.    Rocking In The Free World-(Young) Glen Hansard, Red Limo, Chris Chelios



Glen Hansard Set List
1.    Say It To Me Now
2.    Don't Settle
3.    When Your Minds Made Up
4.    Shelter Me
5.    I'll Be You, Be Me
6.    Grace Beneath The Pines
7.    Her Mercy
8.    This Gift


Please share your experiences of the show here...the Fanview threads are preserved on the board.

Please keep the Fanview threads for Fanviews. It's ok to begin another thread on discussions of other topics and/or debates.

Thank you!

Thank you, John, for the set list and notes.




Post edited by Sea on
Tagged: