Matt Cameron drumming on The Prodigy's Fat Of The Land?
eeriepadave
West Chester, PA
Posts: 31,390
I was browsing through wikipedia and The Prodigy (was seeing if they had any new material coming out soon). Anywho I was looking at The Fat Of The Land page and apparently Matt Cameron drummed on a song or two. I looked at my Fat Of The Land cd and sure enough there was his name Matt from Soundgarden on drums. Unfortunately I can't find what song or songs he drummed for. Anyone know?
Matt Cameron of Soundgarden and later Pearl Jam, who is falsely credited as "Mark" in the liner notes, is also understood to have contributed samples to the album, though it is not clear where.
http://en.wikipedia.org/wiki/The_Fat_of_the_Land
http://www.mtv.com/news/articles/142752 ... hris.jhtml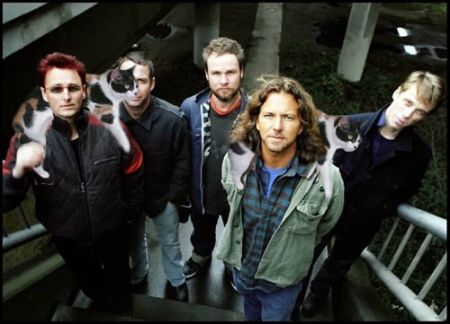 8/28/98- Camden, NJ
10/31/09- Philly
5/21/10- NYC
9/2/12- Philly, PA
7/19/13- Wrigley
10/19/13- Brooklyn, NY
10/21/13- Philly, PA
10/22/13- Philly, PA
10/27/13- Baltimore, MD
Tres Mts.- 3/23/11- Philly
Eddie Vedder- 6/25/11- Philly
Post edited by Unknown User on