*** Detroit Fanviews Here 10/16/14 ***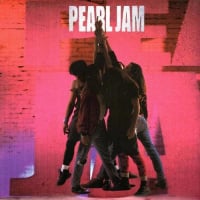 Sea
Earth Posts: 2,829
Pearl Jam
Joe Louis Arena
Detroit, MI
Oct 16, 2014
Set List


01. Release
02. Oceans
03. Nothingman
04. Go
05. Mind Your Manners
06. I Wanna Be Your Dog/Corduroy-(Alexander, Asheton, Asheton, Pop).  (Band plays 20 seconds of "I Wanna Be Your Dog" as an intro to Corduroy. No vocals)
(Ed praises the sound of the venue and attributes it to all of the championship banners hanging from the ceiling)
07. Lightning Bolt
08. Amongst The Waves
09. Even Flow (Ed splashes some wine on the folks down front.)
   Matt "fucking" Cameron gets introduced after the song to a loud and long ovation.  Ed wants to write Matt's parents a thank you note because Matt has changed their lives.  He also mentions that friend of the band and great song writer, Jack White, lost a band member suddenly and Ed knows their is a lot of loss out there from notes sent to the band.  They play the next song as positive way to remember those we have lost)
10. Light Years
11. Got Some
12. Dissident
13. Black, Red, Yellow/Stranglehold-(Nugent) (For Dennis Rodman). [Instrumental break of Stranglehold only-no vocals.]
("We have another friend here we used to tour with.  I haven't seen this guy out of Seattle in years...."  "It would be great if you could make him feel welcome.  This one is for Lukin!")
14. Lukin
15. Not For You
16. Once
(Ed reads some signs down in the pit including one that gives the number of days and shows since they played "Get Right".  Ed reveals the origin of the song which makes it difficult to remember how to play.  He then teases the sign holder for pointing out their inadequacies.  Ed goes on to talk about the progress being made on Epidermolysis Bullosa and points out an audience member that he is going to meet later that suffers from EB.)
17. Rearviewmirror (Ed damages a globe during the instrumental break)

Encore Break 1
(Ed learns that Detroit was once referred to as "The Paris of the Midwest".  He says a few things in French to the crowd.  He notes the closeness of Canada and that if he went paddle boarding he would need his passport.  He expresses fondness for the audience and the building and hopes they get invited back before the building is torn down.  He toasts great friend Chris Chelios.  Somebody in the audience disparages Chris and Ed warns them as a public service announcement not to fuck with Chris.  The last guy that tried that was seen being loaded into an ambulance after signing a napkin absolving Chris of all responsibility.)
18. Man Of The Hour (for Chris)
19. Imagine-(Lennon)
20. Last Kiss-(Cochran) (performed to the back of the venue. Ed wanders around the floor and climbs up into the seats to sing with the audience)
21. Comatose
22. State Of Love And Trust
23. Black (improved vocals during outro)
24. Better Man/Save It For Later-(Charley, Cox, Morton, Steele, Wakeling)
(Ed and Mike playfully push and kick at each other during the instrumental break.  Ed destroys his white Gibson SG at the end of the song)

Encore Break 2

(Ed thanks the audience for a great night.  He also explains a theory attributed to Stone about why the urinals are so low in the dressing rooms.)
25. Do The Evolution 
26. Wasted Reprise
27. Life Wasted
28. Detroit Rock City/Spin The Black Circle (Band plays the intro to "Detroit Rock City" by Kiss.  No vocals.  Last about 30 seconds.) Detroit Rock City-(Stanley, Ezrin)
29. Alive
30. Kick Out The Jams-(Davis, Kramer, Smith, Thompson, Tyner)
31. Baba O'Riley-(Townshend)
32. Indifference

Please share your experiences of the show here...the Fanview threads are preserved on the board.

Please keep the Fanview threads for Fanviews. It's ok to begin another thread on discussions of other topics and/or debates.

Thank you!
Tagged: