***EV Benaroya Hall Fanviews Here 10/23/23 ***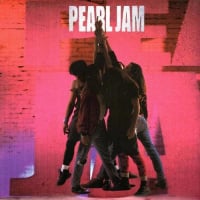 Sea
Earth Posts: 2,830
Eddie Vedder
Benaroya Hall
Seattle, WA
10/23/23
Show One
Set List

String Quartet:
Sada James Doup, violin
Brianna Atwell, violin
April Acevez Cameron, viola
Chris Worswick, cello

Jeff Ross opened the show

Walk On Music: On My Way

Ed Onstage 9:15
Ed Offstage 11:09

1. Elderly Woman Behind The Counter In A Small Town
2. Keep Me In Your Heart-(Calderon, Zevon)
3. Wildflowers-(Petty)
4. Trouble-(Stevens)
5. Wishlist
6. Far Behind
7. Rise
8. I Won't Back Down-(Lynne, Petty
9. Corduroy (acoustic)
EB video
10. Say Hi
11. Better Man
12. Just Breathe w/ string quartet
13. The End w/ string quartet
14. The Ship Song-(Cave) w/ string quartet
15. Porch
16. River Cross
17. Unthought Known
18. Hard Sun-(Peterson)

Please share your experiences of the show here...the Fanview threads are preserved on the board.
Please keep the Fanview threads for Fanviews. It's ok to begin another thread on discussions of other topics and/or debates. Thank you!
Thank you, John for the set list & notes.