2023 Fundraiser To Benefit The American Foundation For Suicide Prevention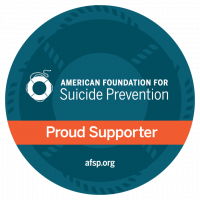 We All Believe
Posts: 316
Hello everyone. Hope all is well.
Congrats & good luck to all of you who are seeing the band in September. After going to all 4 shows in Canada last year, I'm chilling for now, waiting for Seattle so I can cross it off my bucket list and retire from concerts for good lol.
Once again, I'm walking in an Out Of The Darkness Community Walk, to benefit the American Foundation For Suicide Prevention.
I walk in honor of my cousin Dawn. This September will mark 13 years since we lost Dawn, and I think about her every day.
This will be the 9th walk I've done. To date, I've raised over $53K while doing these walks. My goal this year is to finally raise more than $10K in a single year. I've fallen just short the past couple of years.
Any and all donations are welcome. Please note:
1) Your donation is 100% tax-deductible.
2) Please ask your employer about a company match! I wouldn't have reached all of my past goals without matches.
3) Please share the link! In addition to my friends and family, I've gotten donations from complete strangers, and people that I've never met, including some members of this community. I've even gotten donations from a member of a multi-platinum, Grammy-winning rock band (no not PJ lol, not yet; no, I'll never tell).
Here's the link to my Walk page. I appreciate your consideration.
Andrew Famulare - Fundraising For American Foundation for Suicide Prevention (afsp.org)
Peace and love,
Andrew