Earth Day 2023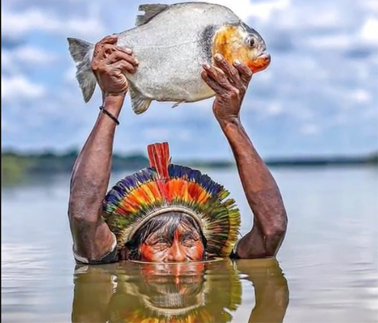 O Pearl Jam comemora este Dia da Terra através de seu apoio ao Kayapo Project. O povo Kayapó são guardiões de uma vasta extensão de floresta amazônica na linha de frente do desmatamento. Os Kayapó e seus aliados conseguiram se manter firmes contra uma miríade de ameaças cada vez mais intensas. Junte-se à aliança hoje em 
kayapo.org
 e defenda o futuro do nosso planeta.
Pearl Jam celebrates this Earth Day through its support for the
Kayapo Project
. The Kayapo people are the fearless guardians of over 9 million hectares of Amazon rainforest situated at the frontlines of deforestation. The Kayapo and their allies have succeeded in holding their ground against a myriad of intensifying threats. Join the alliance today at 
kayapo.org
 and take a stand for our planet's future.