Happy Pearl Jam Christmas 2022 (from Canada)!
IT237515
Posts: 30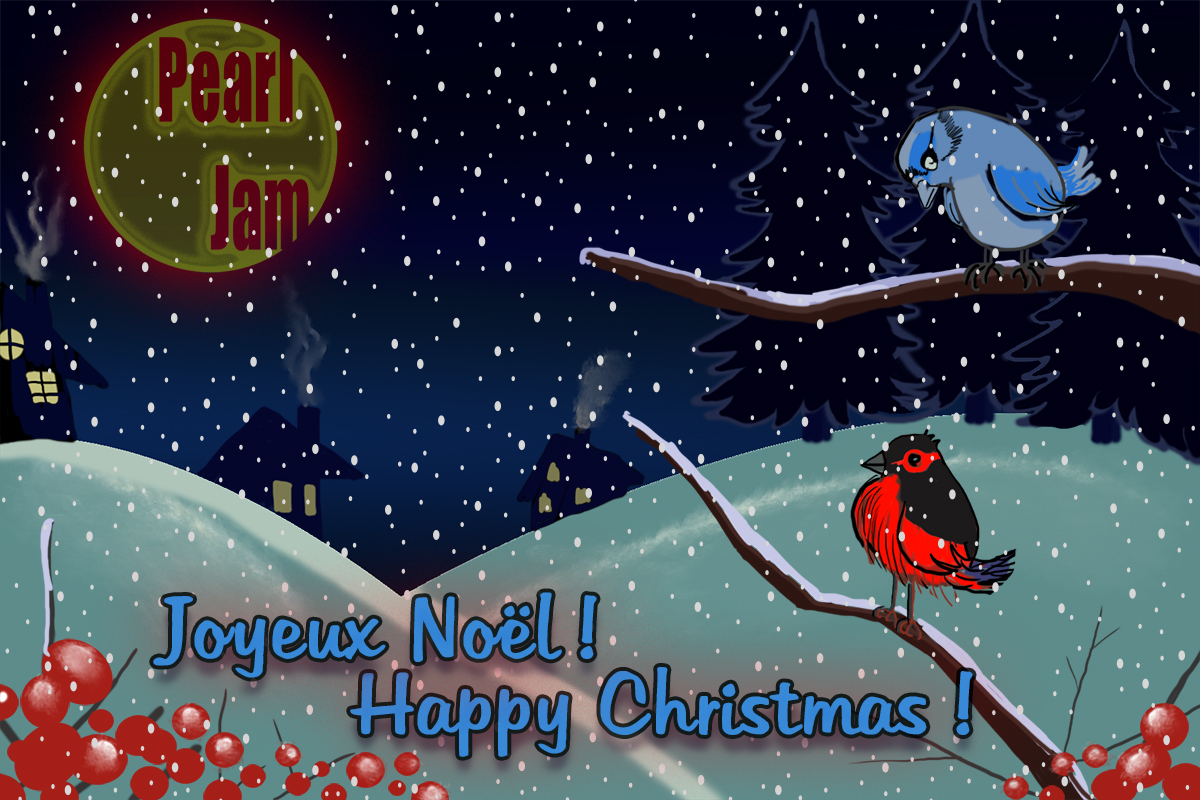 Hello forum.
Another year another wishing card for the great Pearl Jam fan club!
I hope you enjoy! It was done as a digital painting in Photoshop with an old but reliable Wacom tablet. 
All the best wishes (especially good health) and more PJ albums to come!
I.T.
Winston Churchill: 'If you're going through hell, keep going.'