**** Pearl Jam Rock Werchter Festival Fanviews 6/30/22 *****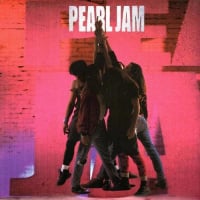 Sea
Earth Posts: 2,806
Pearl Jam
Rock Werchter Festival
Werchter, Flanders BE
European Tour 2022
06/30/22
Show
Set List

Walk On Music: Il Buono, Il Cattivo, Il Brutto (The Good, The Bad And The Ugly) (Main Title)-Ennio Morricone

Band Onstage: 11:06
Band Offstage: 12:58



01. Rain-(Lennon, McCartney
02. I Believe In Miracles-(Ramone, Ray)
03. Why Go
04. Even Flow
05. Corduroy
(Brief pause while an issue in the audience is addressed.  Ed is glad to see that the advisory he gave, like the symbol to indicate distress and shine flashlights on people or areas that are having problems, was implemented)
06. Elderly Woman Behind The Counter In A Small Town
07. Quick Escape
08. Dance Of The Clairvoyants
09. Whipping
10. Daughter/WMA (40 seconds?/Another Brick In The Wall Part 2-(Waters) :56 seconds-Ed talks about friends here and friends that couldn't make it while Stone and Matt play the intro)
11. Unthought Known
12. Do The Evolution
13. Given To Fly
14. Nothingman
15. Jeremy
(Ed speaks emotionally on the anniversary of the Roskilde tragedy. He asks the audience to have a moment of silence and to turn on their flashlights )
16. Long Road
17. Porch

Encore Break

18. Black
19. Alive
20. Rockin' In The Free World-(Young)

Please share your experiences of the show here...the Fanview threads are preserved on the board.
Please keep the Fanview threads for Fanviews. It's ok to begin another thread on discussions of other topics and/or debates. Thank you!
Thank you, John for the set list & notes.