*** Pearl Jam Frankfurt, Germany Fanviews 6/28/22 ***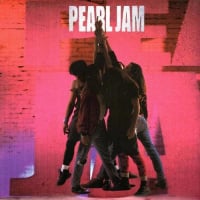 Sea
Posts: 2,752
Pearl Jam
Festhalle
Frankfurt, DE
European Tour 2022
06/28/22
Show
Set List

Band Onstage: 9:05
Band Offstage: 11:06

01. Inside Job
02. Animal
03. Last Exit
04. Why Go
05. Mind Your Manners
06. Interstellar Overdrive-(Barrett, Mason, Waters, Wright) :40 seconds instrumental
07. Corduroy
08. Fatal -(a request from Tasmania.  It is Regina's 22nd show. "She sounds like a real father's daughter")
09. Elderly Woman Behind The Counter In A Small Town
10.  Dance Of The Clairvoyants
11.  In My Tree
12. Given To Fly
13. Garden
14. Never Destination
15. Do The Evolution
16. Jeremy
17. Buckle Up
18. Better Man (Save It For Later-(Charley, Cox, Morton, Steele, Wakeling) with verse lyrics 2:41)
19. Porch

Encore Break
Ed tells the audience it has been a special night.  He wonders if our days would go better if we didn't read the news in the morning and see that the our country has taken away a woman's right to plan her life and we have rolled the clock back on rights fifty years.  Or we wouldn't see what was happening in the world.  But that isn't what we need to do.  We need to pay attention and help people.  He mentions the G7 meeting and hoping that Ukraine gets the help they need.  They haven't played this song on tour yet but he has been thinking about it.

20. River Cross (Ed gets up from the pump organ for the outro while the band plays.  For the "share the light" the audience holds up their phones with the flashlight on.)
21.  State Of Love And Trust
22.  Alive-(Mike handed his guitar off to Josh at the end of Alive so he could hand out picks.)
23. Indifference



Please share your experiences of the show here...the Fanview threads are preserved on the board.
Please keep the Fanview threads for Fanviews. It's ok to begin another thread on discussions of other topics and/or debates. Thank you!
Thank you, John for the set list & notes.