*** Pearl Jam Imola, Italy Fanviews 6/25/22 ***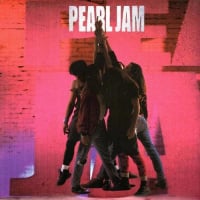 Sea
Earth
Posts: 2,629
Pearl Jam
Autodromo Enzo e Dino Ferrari
Imola, IT
European Tour 2022
06/25/22
Show
Set List
Band Onstage: 9:36
Band Offstage: 11:58
01. Corduroy
02. Even Flow
03. Why Go
04. Elderly Woman Behind The Counter In A Small Town
05. Dance Of The Clairvoyants
06. Quick Escape
07. MFC
08. Jeremy
(While switching guitars for the next song the audiences sings the outro for Jeremy on their own. Ed talks about losing a brother and as we age we lose more people.  He mentions a person named Luka who lost his brother and his hero)
09. Come Back
10. Save You
11. Wishlist
12. Do The Evolution
13. Seven O'Clock (Ed stops the song to check on audience members.  Asks them to indicate if they need help. After a pause the band picks up the song)
(Ed talks about the United States repealing abortion rights)
14.  Daughter /WMA 1:30 /People Have The Power-(Smith, Smith)-:46 seconds
15. Given To Fly
16. Superblood Wolfmoon
17. Lukin
18. Porch
Encore Break
(While talking to the crowd he spots someone in trouble. Everything is paused while that gets addressed.)
19. State Of Love And Trust
20. Black (outro lines-I must be dreaming, we must be dreaming, don't wake us up, don't wake me up)
21. Better Man-(Save It For Later-(Charley, Cox, Morton, Steele, Wakeling) American Girl, Beast of Burden-short lyric single line or two not the music.
The band does the Save It For Later vamp but Ed sings a line or two from American Girl-(Petty) and Beast Of Burden-(Jagger/Richards)
22.  Alive
23. Yellow Ledbetter
Please share your experiences of the show here...the Fanview threads are preserved on the board.
Please keep the Fanview threads for Fanviews. It's ok to begin another thread on discussions of other topics and/or debates. Thank you!
Thank you, John for the set list & notes.