2022 Fundraiser For The American Foundation For Suicide Prevention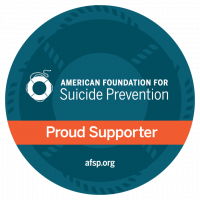 We All Believe
Scarsdale, NY
Posts: 306
Thanks to those of you who bid on my Vault 1 Vinyl. The winning bid, $167.50, went right to my fundraising page.
Once again, I'm raising money for the American Foundation For Suicide Prevention.
I walk in honor of my cousin Dawn. We lost Dawn 12 years ago, and I think about her every day.
This will be the 8th walk I've done. To date, I've raised over $44K while doing these walks. My 2 goals this year:
A - Get past $10K in a year for the first time (just missed last year)
B - Get past $50K total (should blow by it)
Any and all donations are welcome. Please note:
1) Your donation is 100% tax-deductible.
2) Please ask your employer about a company match! I wouldn't have reached all of my past goals without matches.
Here's the link to my Walk page. I appreciate your consideration.
Andrew Famulare - Fundraising For American Foundation for Suicide Prevention (afsp.org)
Hope to see some of you on the road. I am ticketless at the moment lol, considering skipping MSG and Camden for a place I've never seen PJ (Nashville, OKC, etc.), or waiting until the next round and, hopefully, some Seattle dates (never seen them there either).
Peace and love,
Andrew