Auto-Save Draft feature temporarily disabled. Please be sure you manually save your post by selecting "Save Draft" if you have that need.
*** Ohana Festival Fanviews Here 9/26/21 ***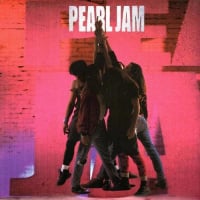 Sea
Earth
Posts: 2,486
Pearl Jam
Ohana Festival
Dana Point, CA
09/26/21

Set List

band on stage 08:27
band off stage 10:28

01.  Retrograde-(Live debut from Gigaton album)
02.  Dance Of The Clairvoyants
03. Quick Escape
04. Seven O'clock
05.  Corduroy
06. Alright-(Live debut from Gigaton album
07. Daughter/WMA (WMA played for 2:40)
08. Red Mosquito w/ Danny Clinch
09.  Superblood Wolfmoon
(Praises his white guitar, a gift from Joan Jett)
10. I Got ID
11. Even Flow
(Compliments the crowd singing on Even Flow)
12. Immortality
13.  Given To Fly
14. Do The Evolution
(Ed praises the other bands that performed at the festival.  He admires Brandi Carlile's description of some the artists and is given permission to use her words that normally would be out of bounds for him to describe them.  Then invites Brandi to come out and sing)
15. Better Man w/Brandi Carlile

Encore Break
16. Let Me Sleep
17. Black (Dedicated to Nicole, who requested the song and made Ed a drawing he really liked)
18. Crazy Mary-(Williams) (Ed temporarily stops the song to check on a possible medical situation in the crowd. The band picks up after the situation is seemingly resolved)
19. Alive w/ Andrew Watt on guitar


Please share your experiences of the show here...the Fanview threads are preserved on the board.
Please keep the Fanview threads for Fanviews. It's ok to begin another thread on discussions of other topics and/or debates.
Thank you!
Thank you, John for the set list & notes.
Post edited by Sea on