Auto-Save Draft feature temporarily disabled. Please be sure you manually save your post by selecting "Save Draft" if you have that need.
Coup fun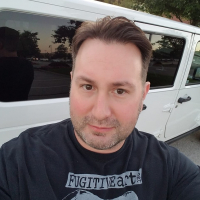 gimmesometruth27
St. Fuckin Louis
Posts: 18,732
If you could start a coup, who would you do it with?

Here is my list in no particular order:

1. Chavez y Chavez from Young Guns
2. Ren Hoek
3. The 1991 Denver Broncos
4. Shaggy from Scooby Doo
5. Michael McDonald to do background vocals on our conversations
6. The Alien from Predator
7. GG Allin
8. Thunderlips

This may evolve over time....
There is nothing noble in being superior to your fellow man; true nobility is being superior to your former self.- Hemingway

"Well, you tell him that I don't talk to suckas."