Auto-Save Draft feature temporarily disabled. Please be sure you manually save your post by selecting "Save Draft" if you have that need.
Edit: ISO Band Signed Poster For Any Show I've Been To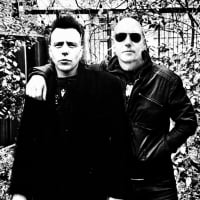 HughFreakingDillon
Headstonia
Posts: 27,574
being that Gern and I couldn't come to a deal, I'm opening this up to anyone who has a band signed poster to the following shows:

Fargo 2003
Winnipeg 2005
Winnipeg 2005
Minneapolis 2011
St Paul 2014

Now, I already own each print (except Fargo), all stored flat in pet/smoke free home, so if you have any of these, and are willing to do straight cash, or cash plus trade, I'm in. 

*Boom signature not required but WOULD be awesome

I MAY consider adding the Marucci bat to add for trade bait. Not sure about that yet. 

We'll talk. 
(Track 10 of The Headstones' Nickels For Your Nightmares)



Post edited by HughFreakingDillon on
Tagged: