Auto-Save Draft feature temporarily disabled. Please be sure you manually save your post by selecting "Save Draft" if you have that need.
Klon Centaur, the real deal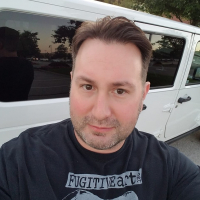 gimmesometruth27
St. Fuckin Louis
Posts: 18,732
i had the pleasure of playing not one, but two original Klon Centaurs on Saturday. there is a tiny mom and pop music store here where the owner has two on his board. yes, he actually gigs with 2 klons on his board. he has a gold horsie one and a silver non-horsie one. he said he is primarily gigging at his church right now, so it is the biggest gear flex of all time, lol.
my friend and i made the journey and played through the board pictured below. since it was the owner's personal board, the only pedals for sale were the two klons. I tried to buy that king of tone but he said no. He wanted $5800 for the silver, and $7300 for the gold horsie. my friend and i were talking about going halfsies on the silver one. i would keep it mon-wed, he would get it thurs-sat and we would alternate sundays lol.
my friend is putting together an offer for the silver one, as we both thought it sounded a little better than the gold. he has a ton of super expensive stuff to trade, and is looking to downsize, so maybe they can make a deal. he is going over there today with some stuff to potentially trade for it.
i am a klon skeptic. i have a tumnus that i love. i use it as an always on boost for single coil pickups like my strat and tele. it typically muddies up my tone with humbuckers so i rarely have it on when i play my gibsons. but these real klons were something else. 
my friend has the 3rd generation klon. the red one. i did not want to believe the hype, but the original pedals actually do sound and play and feel better than all of the clones i have played. the guy had a silver centura clone there at the shop but it was not working and was in for service. he said that that actually gets very close to the silver klon. we were hoping to compare the klone to the two originals.
my friend is going to take his red klon in there and AB it against the other two. if it is really close he is going to walk away, but if silver sounds better he is going to try to make a deal for it.
i am just here to support him in his tone chasing endeavors, lol
There is nothing noble in being superior to your fellow man; true nobility is being superior to your former self.- Hemingway

"Well, you tell him that I don't talk to suckas."