Auto-Save Draft feature temporarily disabled. Please be sure you manually save your post by selecting "Save Draft" if you have that need.
FS Posters
RoleModelsinBlood31
Austin TX
Posts: 5,737
All have been stored flat, NM condition. Need to make room as these are just sitting around. Ask for more pics if you want, as these may not be that great.
shipping not included.
thanks!
PJ- 2006 Klausen LA SE SOLD
PJ- 2012 Kozik/munk 1 SE $50
PJ Riot Act tour poster $25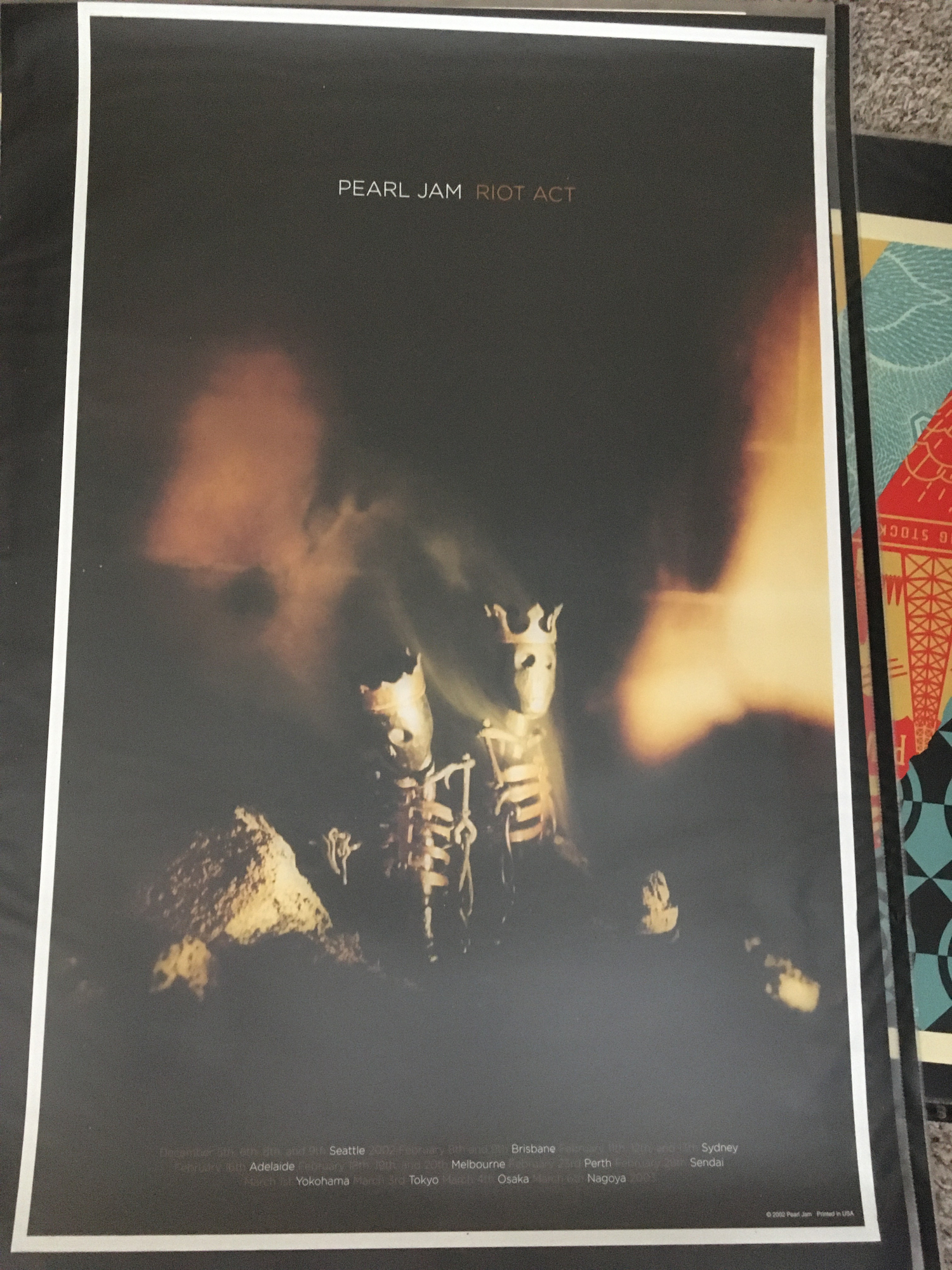 PJ Chicago 18 SE Jackson $50
TOTD Philly 2016 Klausen SE $150
PJ Boston Mumford SE $100
PJ Raleigh Cancelled 2016 Fudge $65
EV Brussels 2019 SE $35
EV Amsterdam 2019 Jackson SE $35
EV Ohana 2018 Brown SE $55
PJ Boston Brown AP 2018 $75
I'm like an opening band for your mom.
Post edited by RoleModelsinBlood31 on