Auto-Save Draft feature temporarily disabled. Please be sure you manually save your post by selecting "Save Draft" if you have that need.
Atlanta Deserves a Show When the Tour Resumes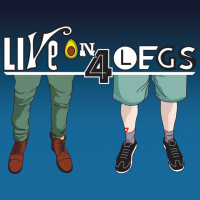 Sobelberg8
Posts: 503
I'll try to make this as little about politics as possible, but you know where the band stands. Georgia flipping is a huge deal. The band hasn't been there since Music Midtown Fest in 2012. That's multiple times on the LBolt tour that they skipped it when they were well within the area. And since that was for a festival show, the last true album supporting show in Atlanta was for Riot Act in 2003, that was 5 albums ago!
I'm just putting this out there in the universe. And I've been so caught up with this this morning that I've forgotten how much I hate when people ask for this shit. But I'm not asking for me, I don't even live in Georgia. I have a lot of friends who do who are all incredible fans. The state of Georgia deserves to be rewarded when the time is right to reschedule the shows. Help spread the message:
Listen to Live On 4 Legs Podcast here:

Top 5 Never Heard 'ems
1. Brain Of J.
2. Glorified G
3. Sad
4. MFC
5. Man of the Hour
Crazy Wildcard Wish: Other Side