Auto-Save Draft feature temporarily disabled. Please be sure you manually save your post by selecting "Save Draft" if you have that need.
New Poster Sale Thread
Was laid off last week - thought I might escape the Covid-19 bite, but no.  So going to try this again....
Hopefully this one is clearer from the last one I did where I cut and paste from a spreadsheet.
Prices are in USD and include shipping from Canada which runs me about $20-$25 but not fees, I can be trusted and can provide references if needed.  Prices are below each photo.
Fell free to PM with questions.
$125 AP
$150 SE
$250 AP
$150 AP
$125 SE
$175 SE
$125 SE
$125 SE
$175 SE - Sold
$150 AP
$200 AP - Sold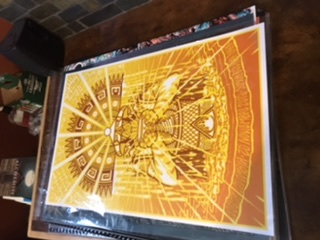 $125 AP
"Born on third, thinks he got a triple."
Post edited by scurtis on