Vic Theater 2007 Show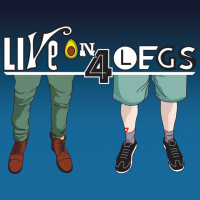 Sobelberg8
Posts: 166
Hey folks, the next episode we're covering on Live On 4 Legs is going to be the Vic Theater show from Chicago that took place in 2007. This show is in an intimate setting where only about 1,000 Ten Club members were in attendance and the set list still to this day is one of the rarest sets out there. Tracks like All Or None, Undone, Education, Hard To Imagine were all played in the same set.
For this show I want to hear from those who were lucky enough to attend, but I have some specific questions that I'd like to know about the experience.
- How difficult was it to attain tickets for this show? What was the process that you went through in order to get them?
- For people that didn't get to go but tried to get tickets, what was their reaction?
- What was the setting like inside the theater? It's not often that you get to see the band play in front of such a small crowd.
- I know they soundchecked a lot of those rare tracks, but what was the buzz going into the show about what the set would be? Did you know beforehand that you were getting stuff that you'd possibly never hear again? Did they promote it as such?
- How'd you and others react to the set list during the show? Was it that big of a surprise to hear all of those songs?
- What was your overall feeling of the show? Something that you'd never get again, obviously, but would you rather have this as a one time thing or should they do something like this more often?
I know I threw the gauntlet at you here, whatever you can answer is fine. Either comment on this thread or shoot us an email at
[email protected]
Looking forward to what you guys have to say about such a unique experience!
Listen to Live On 4 Legs Podcast here:

Top 5 Never Heard 'ems
1. Brain Of J.
2. Glorified G
3. Sad
4. MFC
5. Man of the Hour
Crazy Wildcard Wish: Other Side