Auto-Save Draft feature temporarily disabled. Please be sure you manually save your post by selecting "Save Draft" if you have that need.
Time For A Canadian Summer Stadium Tour: Call it "The Aw-EH Shows"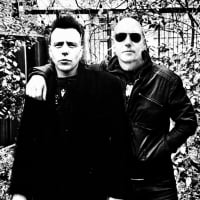 HughFreakingDillon
Headstonia
Posts: 27,731
Coast to Coast. Come on. It's been 7 years. 6 years before that. and 22 years before that. 

it's time. 
(Track 10 of The Headstones' Nickels For Your Nightmares)



Post edited by HughFreakingDillon on