Auto-Save Draft feature temporarily disabled. Please be sure you manually save your post by selecting "Save Draft" if you have that need.
New YouTube Channel dedicated to provided note for note transcriptions for ALL Pearl Jam songs
webbo
London, UK
Posts: 104
Hi all!
I play in a Pearl Jam tribute band in the UK, cunningly called Pearl Jamm (I play Stone's parts) and i've been meaning to sort out a video channel for a while. When the anthology book came out i thought, ah....they've beaten me to it, but from what i've heard that's rather disappointing!
So! I'll be uploading videos of how to play every single Pearl Jam guitar part in Album track order (starting with Stone's Parts for Once - see first vid here....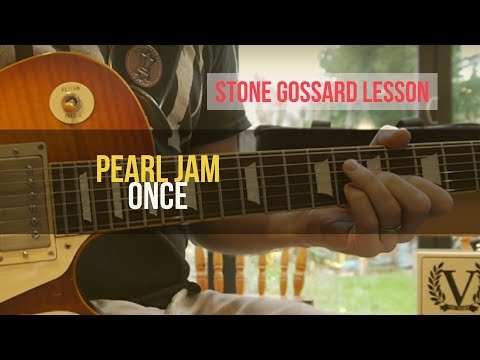 including all the solos and with as much detail as possible (where Stone, Mike and Eddie play the parts on the neck etc) so i'm hoping it will be a one stop shop for all your Pearl Jam song requirements! I'll get them uploaded as quick as i can, i'm not the best at editing but hopefully people on here will find it useful. 
Cheers and if anyone has any spare tickets for the O2 in London in June then please PM me, i'm desperate to go! 
Tagged: