Photos of your guitars
gimmesometruth27
St. Fuckin Louis Posts: 21,521
it's been awhile since i started a "let's see 'em" thread, but post your guitar photos so we can all drool and wish we had more money for gear. The pics below are of my current collection taken this morning. I am missing a few from the photos i posted several years ago, and have added a few in their place. post your guitars for me!!!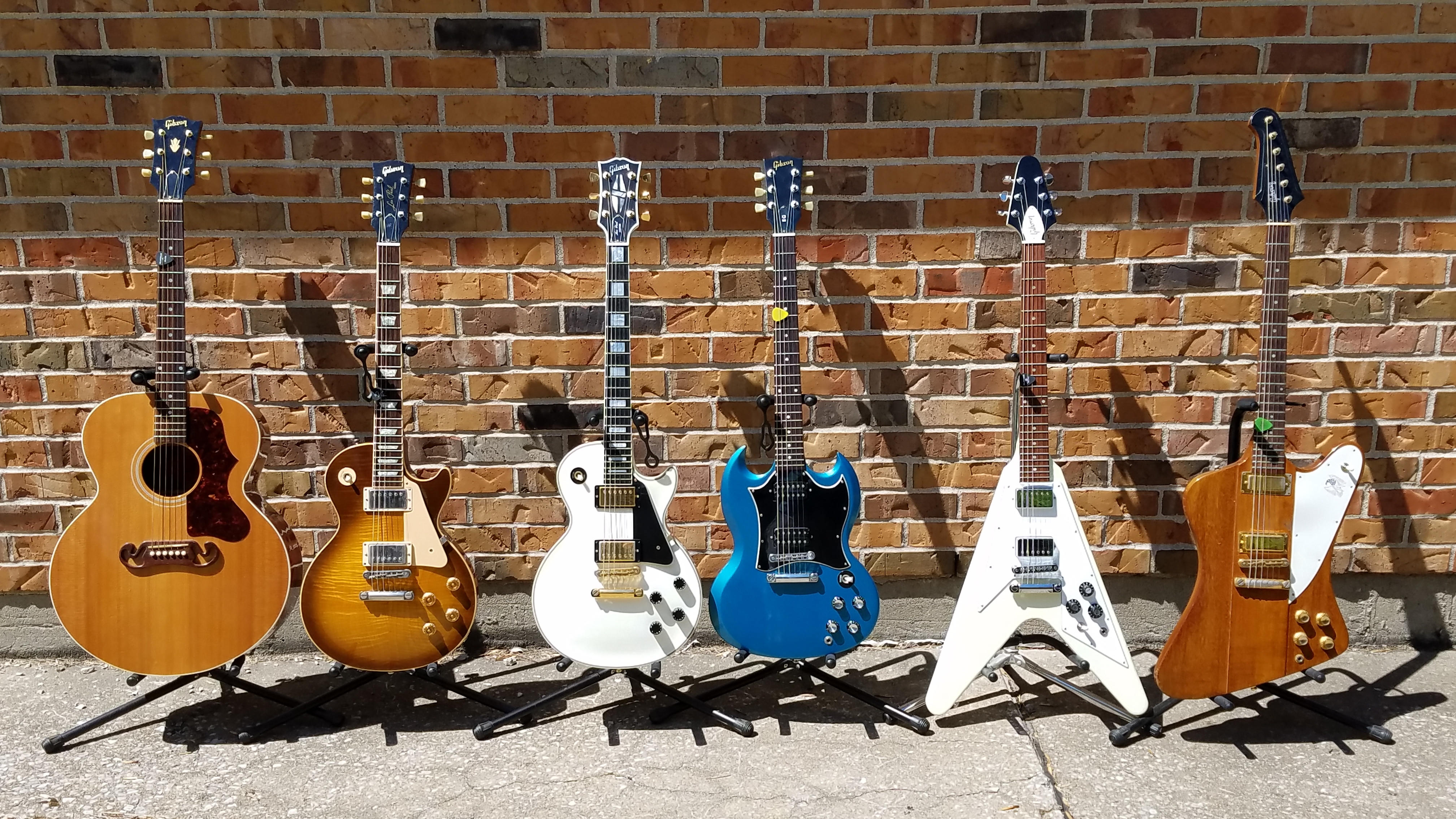 There is nothing noble in being superior to your fellow man; true nobility is being superior to your former self.- Hemingway

"Well, you tell him that I don't talk to suckas."