Eddie Vedder Tour Security & Etiquette Policies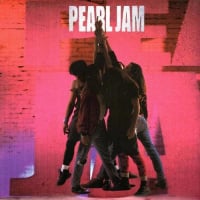 Sea
Earth Posts: 2,830
News May 26 2017

SECURITY ADVISORY
Due to recent events and heightened awareness, the following policies will apply regarding the Eddie Vedder solo tour dates. We ask that you carefully review the following updated security restrictions and protocols that will apply:
Backpacks, larger purses or bags are not allowed; only purses or clutches measuring 4.5in/11.4cm x 6.5in/16.51cm or smaller will be allowed.
A full body pat down search and/or metal detector search will take place prior to venue entry.
Pocket contents will need to be completely emptied and viewed during the search process.
We encourage patrons to minimize jackets and additional layers when possible.
**Reviewing the above policies in advance and adhering to them the night of the show will ensure that everyone gains entry to the venue in a safe and timely manner. As always, we encourage fans to arrive early and we thank you in advance.
PERFORMANCE ETIQUETTE POLICY
Due to the intimate nature of Eddie Vedder's solo performances, the following activities will be prohibited once Eddie's performance begins:
No mobile devices, iPads, tablets or similar devices shall be used during the performance - including taking photographs and/or videos.
No GoPro devices or GoPro sticks are allowed.
**Please note: These requests are for the enjoyment of everyone attending these performances, as the distractions that are created by constant use of the above mentioned devices become frustrating to audience members as well as the artist.
Tagged:
This discussion has been closed.