***Chris Cornell Official Thread***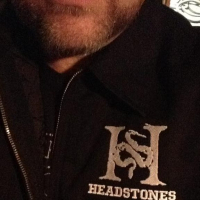 HughFreakingDillon
Winnipeg
Posts: 16,926
CHRIS CORNELL RELEASES NEW SONG 'THE PROMISE' TODAY!
FEATURED IN FORTHCOMING FILM THE PROMISE STARRING CHRISTIAN BALE AND OSCAR ISAAC
PROCEEDS TO INTERNATIONAL RESCUE COMMITTEE
Chris Cornell
Chris Cornell releases a new original song entitled "The Promise" today. Chris wrote the song for the forthcoming feature film The Promise, starring Academy Award winning actor Christian Bale and Golden Globe winning actor Oscar Isaac. The Promise is directed by Terry George and will be released in theatres on April 21, 2017 by Open Road Films.
Chris has unveiled a lyric video for the song today which can be seen HERE and the song is now available at all streaming services and digital retailers:
iTunes:
http://smarturl.it/iTunesThePromise
Apple Music:
http://smarturl.it/ThePromiseApple
Spotify:
http://smarturl.it/ThePromiseSpotify
Chris will donate his proceeds from the song to the International Rescue Committee. The International Rescue Committee responds to the world's worst humanitarian crises, helping to restore health, safety, education, economic wellbeing, and power to people devastated by conflict and disaster.
Chris's involvement in The Promise stemmed from his close friendship with the film's producer, Eric Esrailian. Having married into a Greek family, Chris had been exposed for years to stories about similar treatment suffered by the Greeks at the hands of the Turkish-ruled Ottoman Empire. "If it's something you or your family members went through, it's something you're faced with confronting on a daily basis," he said.
Immersed in these stories and after further research, he was inspired by the strength and perseverance of those who were affected by these tragic events. Chris aimed to help tell the story of the film, but also to connect it to the kind of brutality we still face today.
"The film and plot are your band mates and the song has to be true to the story and the characters in it," he added. "'The Promise' to me is mainly about paying homage to those we lost in the Armenian Genocide, but it's also about shining a light on more recent atrocities. The same methods used in the Armenian genocide were used to carry out crimes against humanity in Bosnia, Darfur, Rwanda and right now in Syria on multiple fronts, contributing to a massive global refugee crisis. Unfortunately, the words 'never again' seem like just words when we recall these mass executions of the twentieth century, as well as renewed racism and prejudice around the world. Even in the US, the warning signs - isolating groups based on race and religion - are evident. We really need to tell these stories and keep telling them in as many different ways as we can. As humans, we have a tremendous capacity to trudge ahead in our lives and not look at the difficult and challenging moments… but I think it's important. Educating ourselves on the past is the best way to understand the present and avoid future atrocities by understanding and intervening. We must educate and stand as one to combat this fear and violence, and as citizens of the world, work to protect each other's human rights."
Directed by Academy Award winning filmmaker Terry George (Hotel Rwanda, Reservation Road, The Shore), The Promise takes place in 1914. As the Great War looms, the mighty Ottoman Empire is crumbling. Constantinople, the once vibrant, multicultural capital on the shores of the Bosporus, is about to be consumed by chaos. Michael Boghosian (Oscar Isaac), arrives in the cosmopolitan hub as a medial student determined to bring modern medicine back to Siroun, his ancestral village in Southern Turkey where Turkish Muslims and Armenian Christians have lived side by side for centuries. Photojournalist Chris Myers (Christian Bale) has come here only partly to cover geo-politics. He is mesmerized by his love for Ana (Charlotte le Bon), an Armenian artist he has accompanied from Paris after the sudden death of her father. When Michael meets Ana, their shared Armenian heritage sparks an attraction that explodes into a romantic rivalry between the two men. As the Turks form an alliance with Germany and the Empire turns violently against its own ethnic minorities, their conflicting passions must be deferred while they join forces to survive even as events threaten to overwhelm them.
To watch the trailer for the film, click HERE and for more information on the film visit www.thepromise.movie.
"It's so nice when toxic people stop talking to you.
It's like the trash took itself out"
Post edited by HughFreakingDillon on