Auto-Save Draft feature temporarily disabled. Please be sure you manually save your post by selecting "Save Draft" if you have that need.
a song for Edward Louis at ACL weekend 1
jackhfoster
Posts: 2
growing up, the family business was wholesale & retail electronics. I spent many summer days in my old man's store jamming the CD's the salesmen would use to demo some of the hi-fi audio equipment. I remember being around 10 years old, listening to Ten, hypnotized by the sounds of Even Flow while I played with my action figures on the floor in the hi-fi room. I remained a fan of PJ ever since then, buying all their albums when they'd come out but they were never my FAVORITE band. I had the chance to see them in college but spent my concert money on DMB instead (big regret now). I'm not sure I truly had a favorite band up until about 4 years ago and if I could change the circumstances as to how Pearl Jam became my favorite, I would in a heartbeat.
Edward Louis Foster was born on October 2, 1952 in Laredo, TX. He was a proud and loving father to my older brother & I and an amazing & devoted husband to my mother. He was a proud Vietnam Vet in the US Navy. He was a successful business person. Most importantly, he was a GREAT father. He was the kind of father that would literally do anything for us; he was kind to a fault. He spent his last 36 years making a great life for us. I had the happiest childhood a kid could ask for because of my mother & him. No matter what the situation I knew he would always help me out, and he always would.
In April of 2010, Ed got very sick. Internal bleeding in the stomach + a genetic liver disorder = end stage liver failure. He needed a new liver ASAP. The days and weeks that followed were spent in ICUs, ER rooms and hospital rooms but Ed was never without those who loved him. Anybody who's cared for someone they love in these situations knows what its like. You try to stay optimistic but the fear of losing him was overwhelming, so you take it one day at a time. I cannot imagine the fear my Dad must have felt but he remained stoic. On June 12th, 2010 we were given the great news from the hospital that they had found a match for a liver transplant and that the doctors were flying to Amarillo from San Antonio to get it from the donor and that as soon as they got back with the liver, the transplant surgery would happen. I remember asking my Dad if he was nervous, he said he wasn't; he was eager to get the new liver in and begin to get on with his life. On the morning of June 13, 2010, my mother, brother & I all kissed my Dad on his forehead and told him we'd see him in a few hours after his surgery. That morning, Ed underwent a successful liver transplant surgery. A few hours later we were allowed to go see him but he was under heavy sedation and was going to be for another 24 hours or so. Everything was going well, all his numbers looked good. At that point, it was the greatest day of my life - my old man was going to make it. When visiting hours were over, I went to a friends house to catch game 5 of the NBA Finals - my Lakers lost but I really didn't care - it was the best day of my life. The hospital was on the way home from my friends house, so I thought I'd stop by real fast just to say goodnight even though I knew visiting hours were over and I probably would not have been able to seen him. As I was parking my vehicle, I got a call from a number I did not notice. It was one of my Dad's doctors, he didn't say anything just that the family needs to get there ASAP. As I ran to the elevator, I called my Mom & Brother to head that way. Ed suffered a massive heart attack - he was being kept alive by physicians performing CPR on him. I remember the doctor telling me the words "there's not much else we can do at this point" - they kept him alive long enough for my mother & brother to arrive. Edward Louis Foster passed away on June 13, 2010. What was the best day of my life a few hours earlier turned out to be the worst.
Needless to say, an event like this changes your perspective on life. The price of deep love is too often deep grief. I'm not a religious person so the unbearable pain of losing someone I loved my entire life was endured with books and music and above all other music, Pearl Jam was my solace. You can imagine how songs like Release, Come Back, Just Breath, The End, Man of the Hour, and others took on a whole new meaning for me. Now you guys are the soundtrack to my life. Whether I'm already in a good mood or grieving, discouraged or inspired, your music takes me to a better place.
I was fortunate enough to finally see you guys at the epic Wrigley show last year on my fiance's birthday and a few months later at the Dallas show. Thank you for putting on such great shows. I'm looking forward to the next one.
Laredo, Texas is predominantly a Spanish speaking community; if someone bares the same name, we usually refer to them as "Tocayo" (pronounced: toe-kah-yo). I hope you get this message in time to maybe dedicate a song to your tocayo, Edward Louis, at ACL weekend 1 in honor of what would have been his 62nd birthday weekend.
Here's a little tribute I made to him....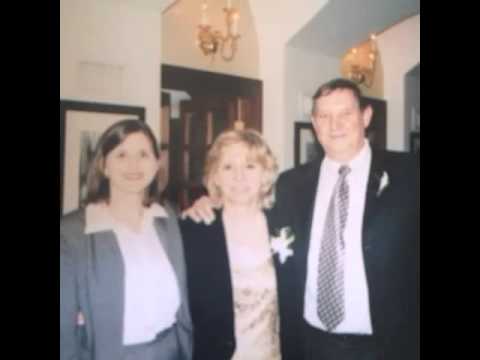 Wrigley 2013
Dallas 2013
ACL 2014 weekend 1
ACL 2014 weekend 2
Mexico City 2015
Ft. Lauderdale 2016
Wrigley 1 2016
Wrigley 2 2016
Post edited by jackhfoster on