Welcome to the Lost Dogs Trading FAQ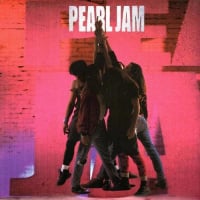 Sea
Earth
Posts: 2,705
Welcome to the Pearl Jam Message Pit's trading forum. Please remember that the spirit of the policy here is meant to keep the trading activities on a fan-to-fan and personal basis, not to create a side business.
You can trade and make reasonable offers here for Pearl Jam memorabilia as long as the item is not available elsewhere on the site.
No flipping* posters, or selling illegal items such as illegal bootlegs from bootleggers, homemade CDs and DVDs, items purchased marked "not for resale", etc.
No auctions are allowed. Links to yours or others' eBay auctions or stores are not ok.
Please see the Posting Guidelines and Ten Club rules to be sure you are in compliance with all site rules/legalities.
viewtopic.php?f=16&t=91525
http://www.pearljam.com/content/legal-disclaimer
* Flipping is buying items (from Ten Club or merch booth, etc.) with the intent to resell for a profit.