Auto-Save Draft feature temporarily disabled. Please be sure you manually save your post by selecting "Save Draft" if you have that need.
Wish me good luck (if you want to...)!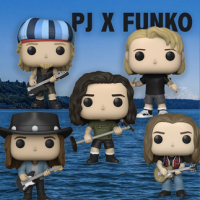 Pap
Aspra Spitia, Greece
Posts: 24,815
I am going to take my exam in Software Engineering tomorrow morning. I am in the last semester of my studies (I am going to be a bachelor in July!Yeah!!!
), so I really need your positive vibes in my last exams (actually two more exams in Business Research and Methodology of Producing Cultural and Multimedia Titles respectively - why not two more similar threads - thank you in advance for bearing with me!) :P
In Greek it's: Καλή Επιτυχία! (Just quote it.)
Ooh, yeah! All right!
Were [Pearl] jammin
I wanna [Pearl] jam it wid you.
Were [Pearl] jammin, [Pearl] jammin
And I hope you like [Pearl] jammin too.
Sep 30, 2006 - OAKA Sports Hall - Athens, Greece
Jul 11, 2014 - Milton Keynes Bowl - Milton Keynes, UK
Post edited by Unknown User on