Toadies 20th Anniversary Remaster of "Rubberneck"
MSnider44
Posts: 668
One of the best, and one of my favorite, albums of the 1990's. Listen to it today, and it still beats most other rock recordings released today. This album was vital to me during my college years in the mid 1990's.Short documentary on the the making of "Rubberneck"
And then here's the signed disc by all original members I received in the mail today.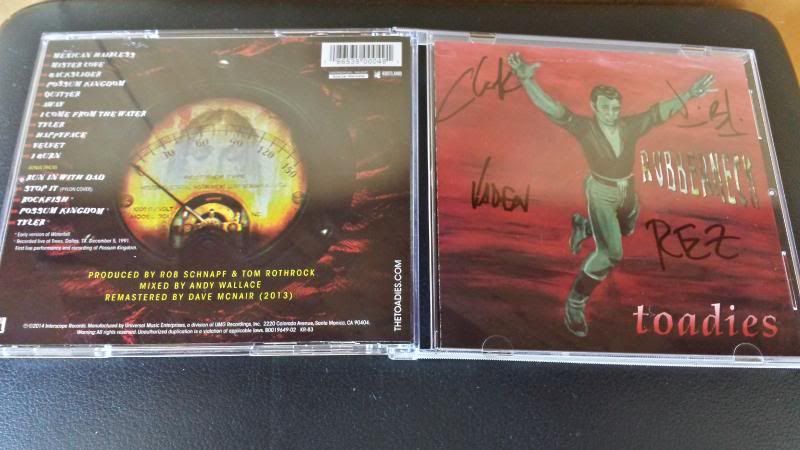 Tagged: