The Great Pyramids,.... of NYC ?
Bathgate66
Posts: 15,813
http://www.buzzfeed.com/thesaccattack/t ... -city-5o2x
These are huge piles of sand from the beach.
It has been removed from the beach and shoreline since after Sandy,
as it needs to be " seperated " from the dirt and debris,
before they will put it back onto the beach(es)
Its visually surreal,
and now that Congress has axed the financial support to clean up,
theres no telling how much longer
or how many more sand pyramids will be built.
:fp:
For the ones who had a notion, a notion deep inside
That it ain't no sin to be glad you're alive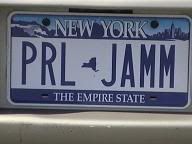 ORGAN DONATION SAVES LIVES
http://www.UNOS.org
Donate Organs and Save a Life
Post edited by Unknown User on