Auto-Save Draft feature temporarily disabled. Please be sure you manually save your post by selecting "Save Draft" if you have that need.
RBinAK
(My first time posting here) I don't have to tell anyone here how sad I am to have to cancel my Ohana weekend 1 trip. Was SO excited to see PJ on Sunday. Y'all who are going will have a blast - when was the last time you saw PJ in a 'small' venue??? I think the max attendance is ~20k at Dana Point. And not really a bad seat in the house, except maybe the VIP section
 Dana Point is a fun place. So is San Clemente. Anyone staying in San Clemente can commute ~4.5 mi. to the venue via bike path / bike rental, if that's your thing. I did that one year and it worked perfectly.  Just be sure to have a front light and tail light on your bike!! Either bring your own or buy them. It's a dark path after-hours, no streetlights on most of it and the on-coming car headlights can be blinding. I rented an awesome cruiser from Bicycles San Clemente. Two thumbs up - great little shop. That was my plan for this year. If there is anyone still looking for a place to stay in San Clemente - I JUST cancelled my reservation at Nomads Hotel (they also give surfing lessons!) so good luck. It's a sweet place.  AND - I just saw that the shuttle passes are sold out and I have two to give away - got them before I kew where the shuttle location was going to be.  If you want them, let me know and I will send them to you via email for free.  They are digital.  HAVE FUN EVERYONE! I'm so jelly! Here's a vid from Ohana 2019 when EV joined The Strokes for Hard to Imagine. It's pretty good if you can get past the 1st minute of WTF-am-I-doing-shaky cell phone
.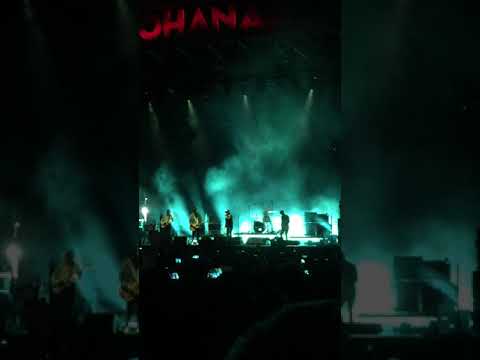 About
Username

RBinAK

Joined

Visits

21

Last Active

Roles

REGISTERED, Paid Members

Posts

2
Activity
Not much happening here, yet.