Auto-Save Draft feature temporarily disabled. Please be sure you manually save your post by selecting "Save Draft" if you have that need.
Anyone Want to Write About Pearl Jam?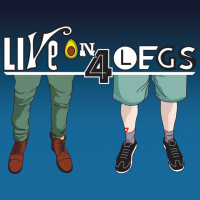 Sobelberg8
Posts: 504
Hey everyone, we at Live On 4 Legs are starting work on a Wikipedia style page, in a sense it will be a new version of the concert chronology with other new facets added in. We're looking for dedicated fans to help research bootlegs and YouTube clips in order to write show reports ala Five Horizons and Two Feet Thick. If you are interested in helping, reach out to us! Send us an email at
[email protected]
This gig comes with a ton of perks such as free bootlegs for whatever shows your working on and involvement in a pretty awesome community of dedicated fans! Reach out for more info, even if you want to learn how you can be involved in other ways.
Listen to Live On 4 Legs Podcast here:

Top 5 Never Heard 'ems
1. Brain Of J.
2. Glorified G
3. Sad
4. MFC
5. Man of the Hour
Crazy Wildcard Wish: Other Side