Auto-Save Draft feature temporarily disabled. Please be sure you manually save your post by selecting "Save Draft" if you have that need.
Another legendary venue PJ has played needs your help: Tipitinas in NOLA
SandyRavage
Posts: 765
"
I think we all woke up and said man I feel like sweating today... Lets play New Orleans!
It's a good thing you live in New Orleans, for when you die here they can't bury you. You'll never be in too deep...
"
- Eddie to the Tipitinas crowd (4/20/1992) 
Hey guys, just dropping in to say that a legendary NOLA staple is struggling to keep the doors open during this pandemic and could use your help! 
Pearl Jam's history with Tipitinas is short, but notable: In early 1992 after PJ had embarked on their first European tour and were gaining popularity thanks to the singles from Ten starting to gain traction, the band came back to the U.S. to play even more shows during a time period where the band had already toured for almost a year and a half straight, but hadn't embarked on their famous Lollapalooza jaunt in the summer of 1992 as of yet. 
The Venue itself opened in 1977 (although the building was constructed in 1912) and served as nola staple Professor Longhairs place of residency for 3 years before his death in 1980. He has since been adorned as a full size portrait above the stage after his death. There also is a basketball goal setup on the far side of the room, something Ed, Jeff, and the rest of the guys probably loved. Once a juice bar, the only remaining mark of this is the infamous Banana in the Tipitinas logo. Since opening, Tipitinas has started a non-profit foundation to provide musical instruments and uniforms to New Orleans public High Schools marching bands.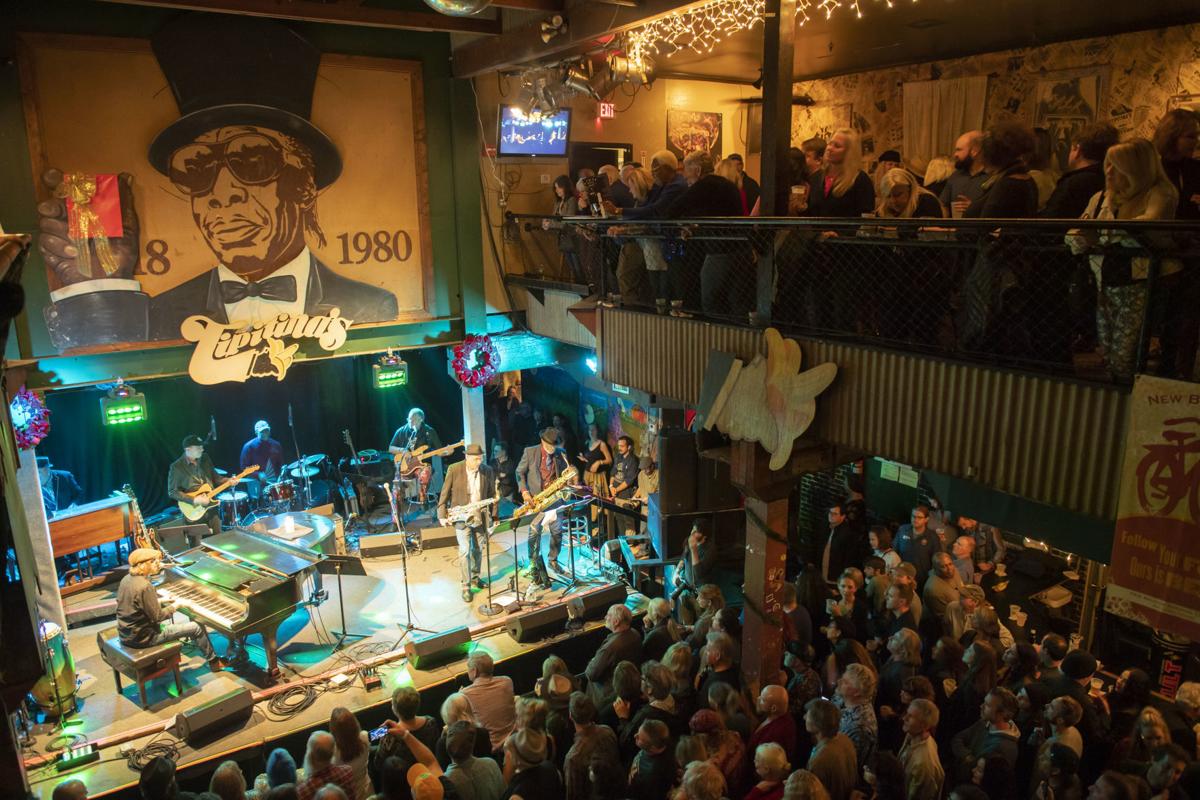 Just recently in 2018, the members of local New Orleans band Galactic bought the venue from the owners who had previously owned it for over 20 years in hopes to return the venue to its former glory. Since that purchase, they have only encountered more problems than they had before previously purchasing it.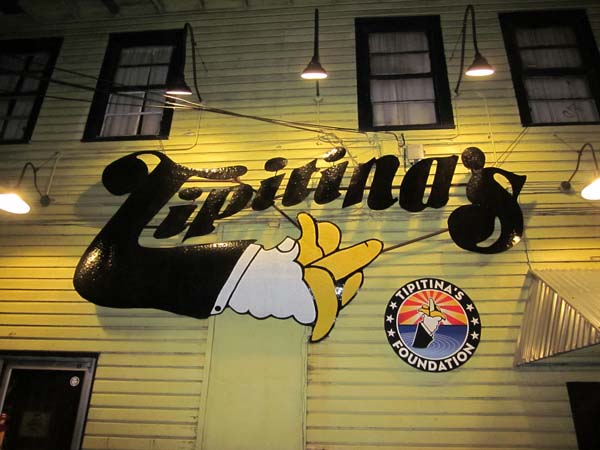 On 4/20/1992 (what an amazing stoner date) Pearl Jam played what would be their first of many shows and a long and storied history with the city and people of New Orleans. Eddie actually walks out on the (small) Tipitinas stage and says "Why so quite New Orleans?" which is probably early 90's Eddie sarcasm because Nola is usually anything but quite (and a total contradiction as he spends the rest of the show attempting to calm people down". He follows up with "I think we have been waiting longer for this one than you have!" They then ripped into an hour and 10 minute headline set in the 800 person capacity club that probably planted the seed for Pearl Jam fans in New Orleans. If anyone was at this show, I would love to hear about your experience! I actually met someone who walked into this show only knowing 'Alive' and walked away a fan for life. Sounds very much like other stories of the time and why we are all here today. I wish there were more pictures of this show, but im sure the 800 or less in attendance we're living in the moment.  
This particular show actually became a well circulated fan recorded bootleg: 
SETLIST: 
1. Oceans
2. Even Flow
3. (Improv) Why Go? 
4. Jeremy 
5. Deep (Mike plays a bit of  'Stairway to Heaven' solo because someone screams for it) 
6. Alive (Ed: "This is our Stairway", Stone: "It's only fitting that our Stairway falls flat on its face!")
7. Black
8. State of Love & Trust 
9. ("How are you? I'm not crazy...") Once
10. Porch (god only knows what Eddie jumped off of...  I'm sure he went to the upper balcony and made his way back to the stage. Improv: "I was a loser, don't be like me. I was a loser just like Ice T") 
11. Hunger Strike Improv ("We lost our innocence down in New Orleans....") 
12. Garden
13. Baba O'Riley 
14. Rockin' In The Free World
'Why Go' actually features an amazing improv on the beginning. Something must have been wrong with the guitars as Dave keeps the Why Go intro beat going, Eddie sings 
"He says 'why do I talk now'I say 'why do I talk now'She says 'why do I talk now' I say I' know I caught ya'She says 'I caught ya smoking pot oh!' I say 'I don't know know know know' She says 'I caught ya smoking pot oh!' Gunna put you in a hospital oh!" 


This show started a relationship between NOLA and PJ that would see them come back during Lollapalooza, 3 sold out arena shows a year later in 1993, Eddies infamous trip to the slammer, a scorcher of a show in 1995 (Sonic Reducer w/ Joey Ramone), 2x sold out arena shows in the early 2000's, 2 trips to Voodoo Fest and 2 trips to everyones favorite fest: Jazzfest, and an incredible relationship with Steve Gleason and the whole 'Defend New Orleans', Team Gleason and the #NoWhiteFlags movement. (Oh yeah Eddie, we still remember that cancelled Jazzfest solo show from 2012! Maybe you can make it up when the world gets back to normal?)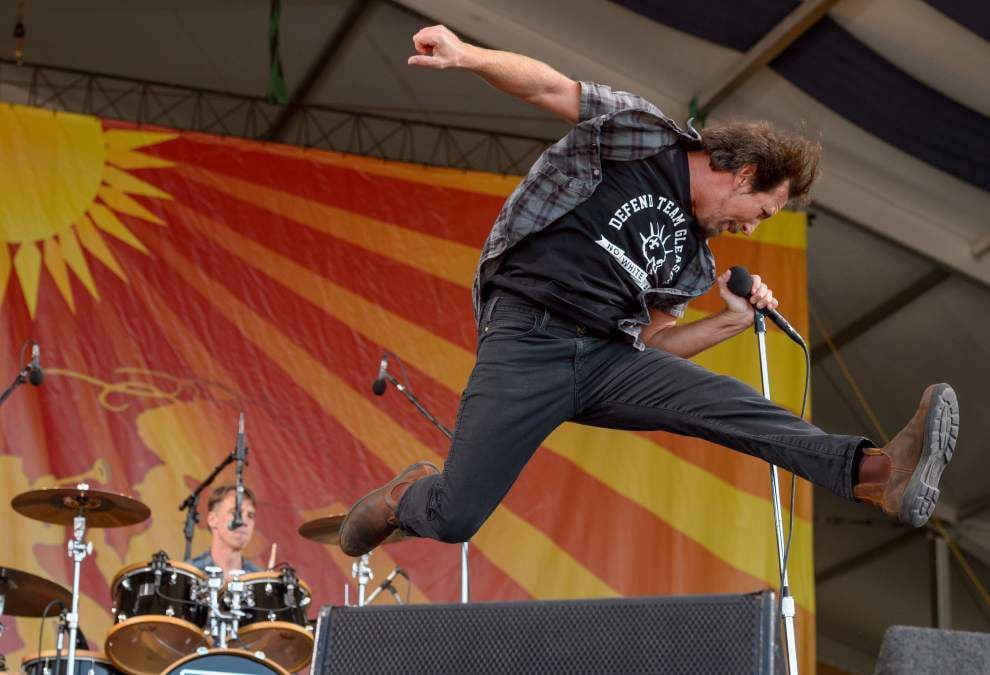 Enough about that particular show and what we know about it, so what about the venue and what can you do to help: 
In an article posted a week ago, venue owner and Galactic bassist Robert Mercurio says the venue is working on a subscription based live streaming service that will probably debut in the near future with a 'star-studded' lineup, similar to Preservation Hall who acquired the help of Sir Paul McCartney and Dave Grohl to host a live streamed fund raiser. Mercurio then says "Hopefully Tipitina's has the same reach. I don't know if we'll be able to get anybody like Paul McCartney, but
we're trying to set this up with enough lead time to contact bands who played here in the earlier part of their career, and Tipitina's still holds a place in their heart.
" I"M LOOKING AT YOU PJ!!!!
"We had a little bit to make it through, but it's really going to hit the fan in September/October. Without any more government assistance, or in lieu of this streaming service going amazingly well, we're going to be in a tough spot."
(
https://www.nola.com/entertainment_life/keith_spera/article_4d707dfc-c61a-11ea-9b9d-af58a6f0fa7f.html
)
Since the Pandemic started, 2 New Orleans venues have already been forced to shut their doors and sell their assests: D.B.A, (
https://nola.eater.com/2020/4/1/21202424/dba-new-orleanss-live-music-scene-for-sale
) a local bar that hosted live music EVERY night for almost 30 years, and more recently Gasa Gasa (
https://nola.eater.com/2020/7/23/21335704/new-orleans-music-venue-bar-gasa-gasa-for-sale-covid
) , a small venue opened for young local upstart talent to have a place to play in the city without the bullshit of a venue owner trying to haggle kids out of a money. As you know these are major blows for a city built on music. 
Lets hope Tips isn't next on that list. 
Is there a way to make this show a vault??? 
DONATE: 
https://www.tipitinas.com/friend-indeed/
BUY MERCH: 
https://shop.tipitinas.com/
"Chris Cornell told me this was an amazing place to play"
- Eddie (Soundgarden played Tipitinas twice: 11/29/89 and 2/7/90) 
"Yeah, Vince Neil told me that too!"
- Stone
Post edited by SandyRavage on