FS - 2018 Barcelona Spain Van Orton SE Poster - Price Drop
stateofloveandpj
Posts: 414
For sale 2018 Barcelona Van Orton Show Edition poster. Has been stored in poster tube and in overall excellent condition with no bent corners. 
$85 USD plus shipping to Canada or USA (6 month avg on EB is $110 USD).  Payment via PayPal Friends/Family 
Poster will ship wrapped in Kraft paper and solid poster tube. 
PM with any questions or requests for additional pictures. Thanks!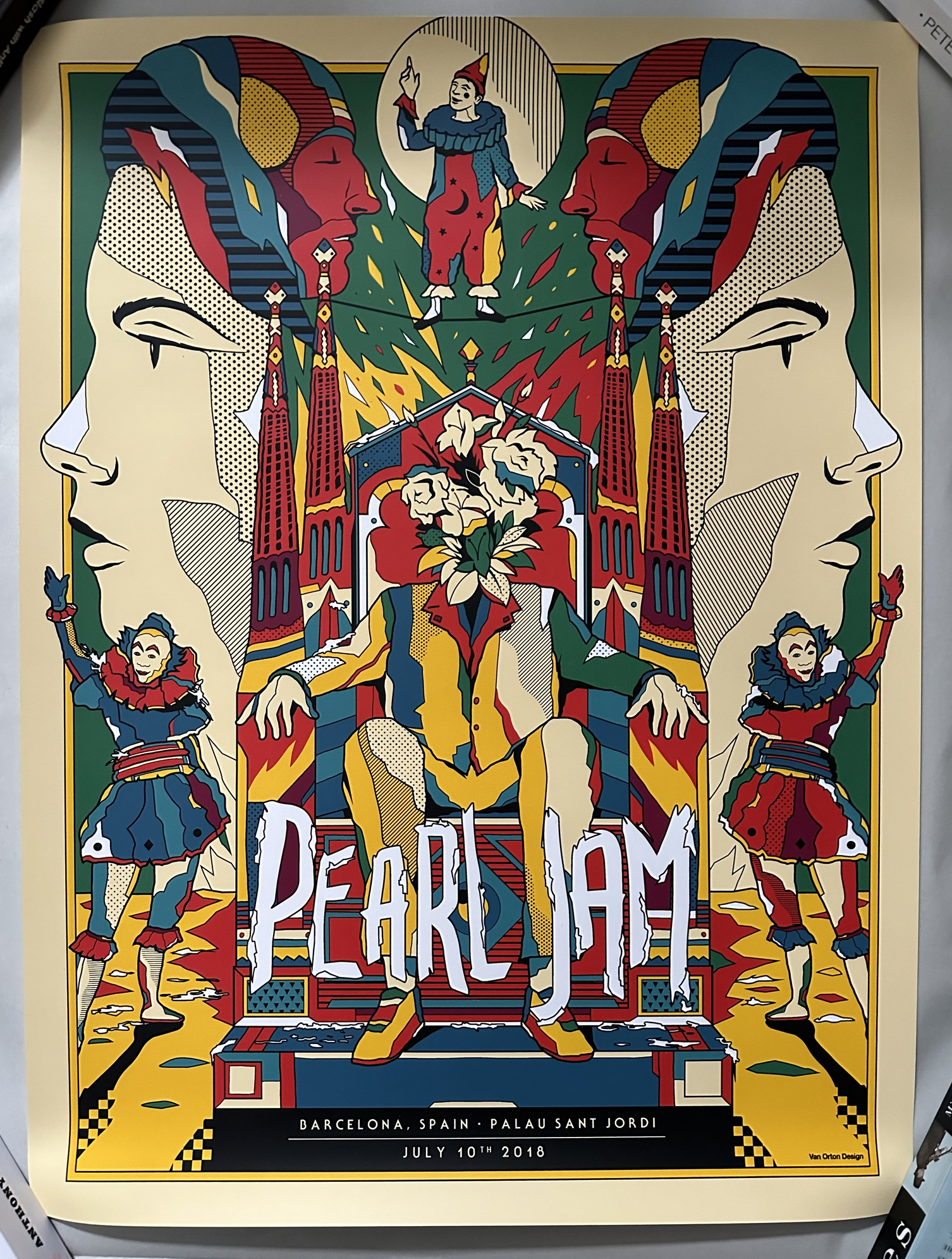 ---

"words and music...keep me floating along" - Jeff Ament
Tor 93 - Tor 96 - Barrie 98 - Tor 00 - Buffalo 03 - Tor 03 - Kitchener 05 - London 05 - Hamilton 05 - Tor - 05 - Tor 06 - EV Massey Hall I & II Tor 09, Chicago 09, Cleveland 10, Buffalo 10, Tor I & II 2011 - Hamilton 2011 - Vancouver 2011 - Wrigley 13 - Buffalo 13 - Ottawa 16 - Toronto I & II 2016 Fenway 2016 Night 2 - Wrigley 18 I & II
---
Post edited by stateofloveandpj on