Tragic event in which Alec Baldwin 'discharged' prop gun that left cinematographer dead.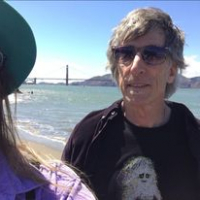 brianlux
Moving through All Kinds of Terrain.
Posts: 38,602
An incredibly tragic event.  The level of sorrow for all involved must be huge.  So very sad.
Alec Baldwin 'discharged' prop gun that left cinematographer dead and director hospitalized on 'Rust' movie set
Explore the topics mentioned in this article
UPDATE: On Thursday about 7 p.m. MST, the Santa Fe County Sheriff's Office reported that, "Halyna Hutchins, 42, director of photography and Joel Souza, 48, director, were shot when a prop firearm was discharged by Alec Baldwin, 68, producer and actor." Souza was still undergoing treatment for his injuries. Officials said detectives are interviewing witnesses, as the case remains open and active, and that no charges have been filed.
John Lindley, the president of the International Cinematographers Guild, and Rebecca Rhine, the organization's national executive director, gave a statement to Deadline: "We received the devastating news this evening, that one of our members, Halyna Hutchins, the Director of Photography on a production called Rust in New Mexico died from injuries sustained on the set. "The details are unclear at this moment, but we are working to learn more, and we support a full investigation into this tragic event. This is a terrible loss, and we mourn the passing of a member of our Guild's family."
"I believe in the mystery, and I don't want to take it any further than that. Maybe what I mean by that is love."

-John Densmore

Post edited by brianlux on