Auto-Save Draft feature temporarily disabled. Please be sure you manually save your post by selecting "Save Draft" if you have that need.
Big Wave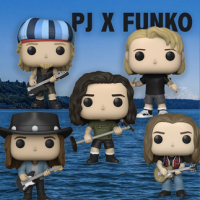 Pap
Aspra Spitia, Greece
Posts: 25,055
I host a web radio show called 
Big Wave
every week Monday-Friday on
RaDiO TiP
@ 17:00-18:00 (GMT in Southsea, UK)!
10:00-11:00 (GMT-7 in Seattle, WA)
19:00-20:00 (GMT+2 in Athens, GR)

Ooh, yeah! All right!
Were [Pearl] jammin
I wanna [Pearl] jam it wid you.
Were [Pearl] jammin, [Pearl] jammin
And I hope you like [Pearl] jammin too.
Sep 30, 2006 - OAKA Sports Hall - Athens, Greece
Jul 11, 2014 - Milton Keynes Bowl - Milton Keynes, UK
Post edited by Pap on