Live 2018: Europe Tour
Live 2018: Europe Tour

News December 1 2017
We're excited to announce that Pearl Jam will be returning to Europe in 2018 with a 14 date tour in June and July! This tour also marks the band's first performance in Rome since 1996 and first-ever concerts in Padova, IT and Kraków, PL.
A special ticket pre-sale begins today for current Pearl Jam Ten Club members (as of November 30, 2017).
For a full list of tour dates and ticket sale information, visit the TOUR PAGE.
Tickets for Rock Werchter, Mad Cool Festival, and NOS Alive Festival are on sale now. Ticket information for Pinkpop will be announced by the festival in the coming weeks.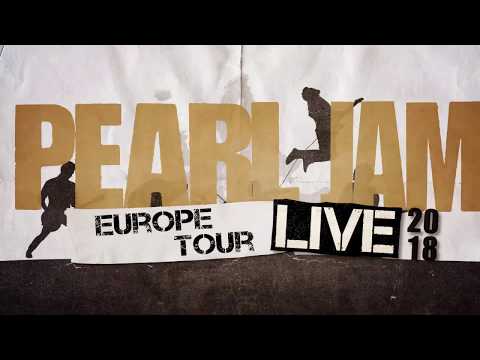 https://pearljam.com/news/live-2018-europe-tour
Tagged: