Posters and Stuff FS *Update with FREE BONUS GIFT*
Wrigley 2016 Faile $110
Wrigley 2016 Feldman $50
Wrigley 2016 Cliver $40
Wrigley 2016 Klausen $55
Wrigley 2016 Taylor $45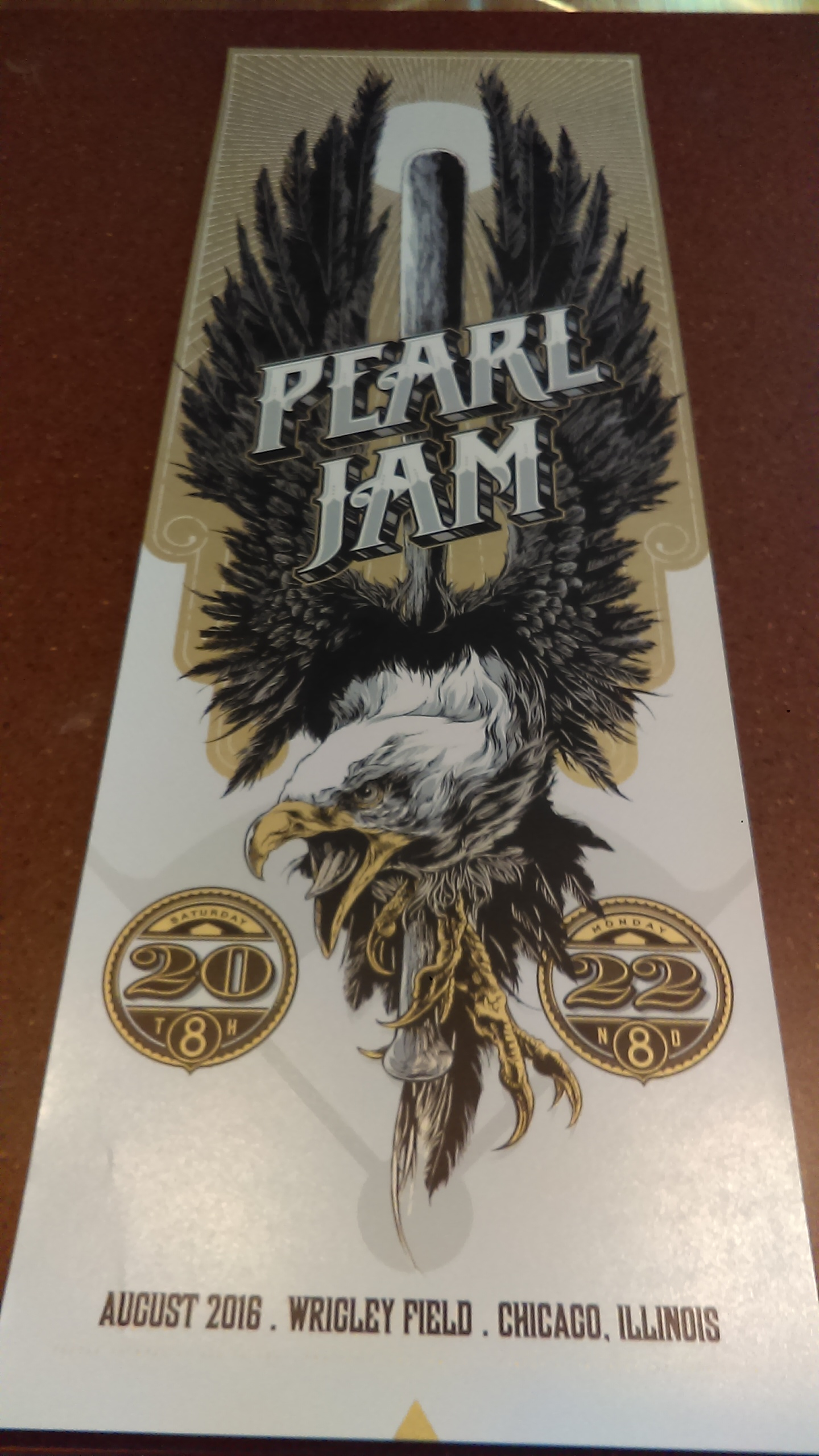 Seattle 2018 Klausen $50
SOLD
Ed Ved 2008 $70
Adelaide 2006 Taylor $60
South America 2005 Klausen (scratch & dent) $30
Seattle 2018 Hoodie(L) $100
Wrigley 2016 Unopened card packs $8 each
Wrigley 2016 PJ Flag (new/sealed - sorry no photo, can get one if you'd like) $35
UPDATE: Any purchase of more than $50 will receive a free Pearl Jam Klausen Tiger Sticker. Looks like this:
https://www.collectors.com/entertainment-item/pearl-jam-sticker-original-2005-klausen-tiger-logo-rare-die/-3148004293795925951
Prices include shipping to Lower 48 US states.
I don't do Paypal, but I can provide references if you'd like to check out my reliability as a seller/trader.
There's a trapdoor in the sun.
Post edited by go pre on