Posters for sale! Fair prices :)

En La Clandestinidad
Kansas City, MO by way of Milwaukee, WI, Phoenix, AZ and East Greenbush, NY
Posts: 3,563
These things will never make it to any walls so I'm gonna move them.
Offers are accepted but I would appreciate fair ones. I think the prices are very fair.
Shipping to US is $10 per tube
Brad Klausen New Orleans 2010 S/N
$125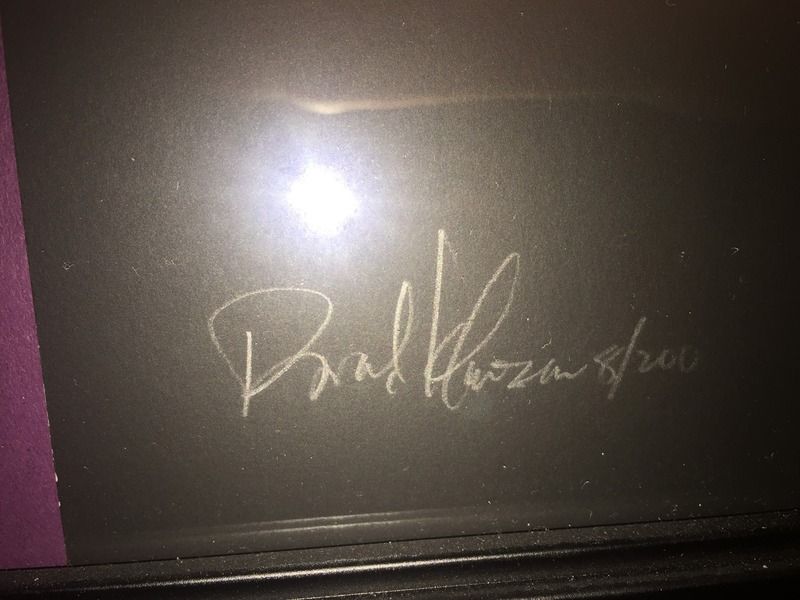 Brad Klausen Dublin 2010 signed by Brad
$125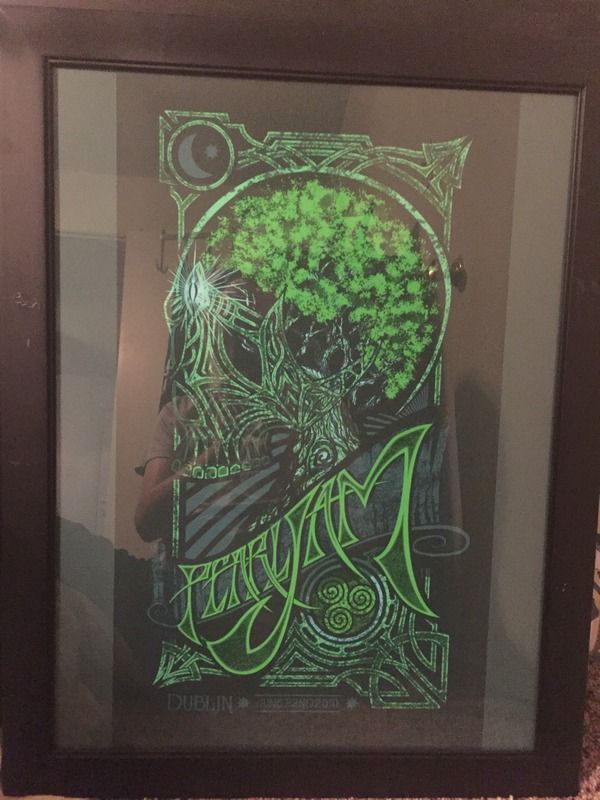 Brad Klausen Gydinia 2010 signed by Brad
$50
Brad Klausen London 2010 signed by Brad
$75
Ames brothers Trieste 2014 S/N
$125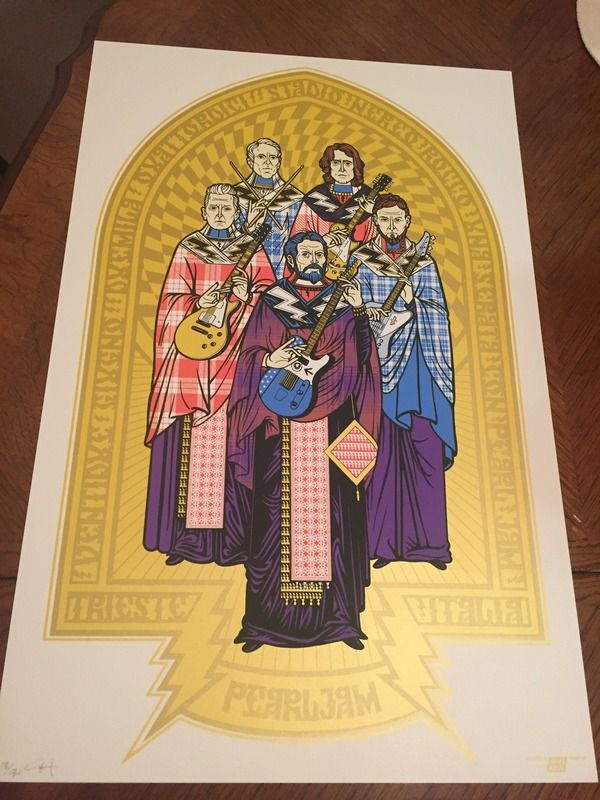 Emek Foo Fighters Fenway Park 2015 S/N glow in the dark
SOLD
Jeff Soto MSG 2010 signed by Patrick Carney - Black Keys drummer. Small tear on white space
(SOLD)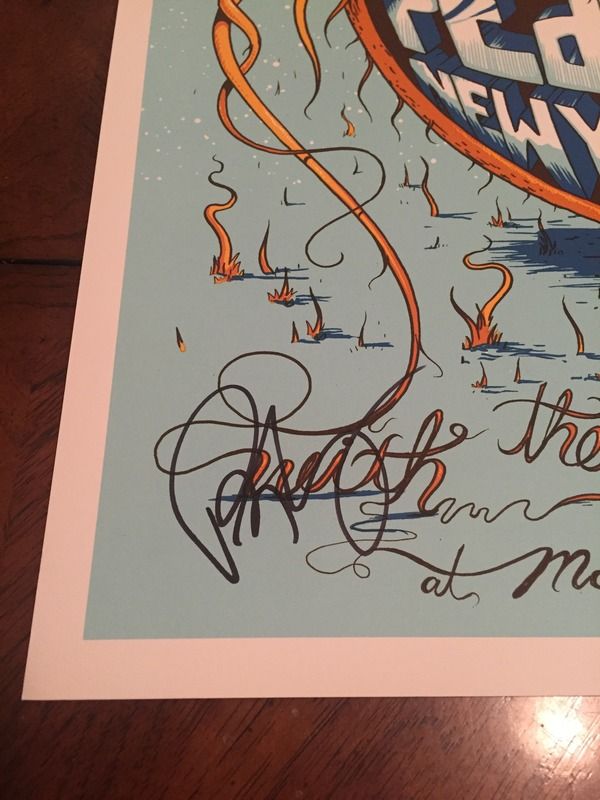 Ames Bros. Newark 2010.
(SOLD)
Emek 2015 Philadelphia
$90
Mark 5 Eddie Vedder Phoenix postcard S/N
$50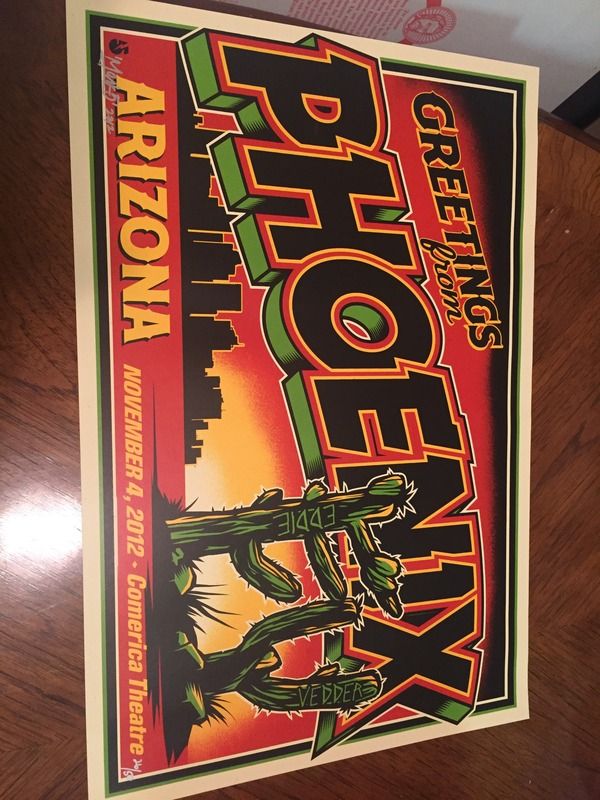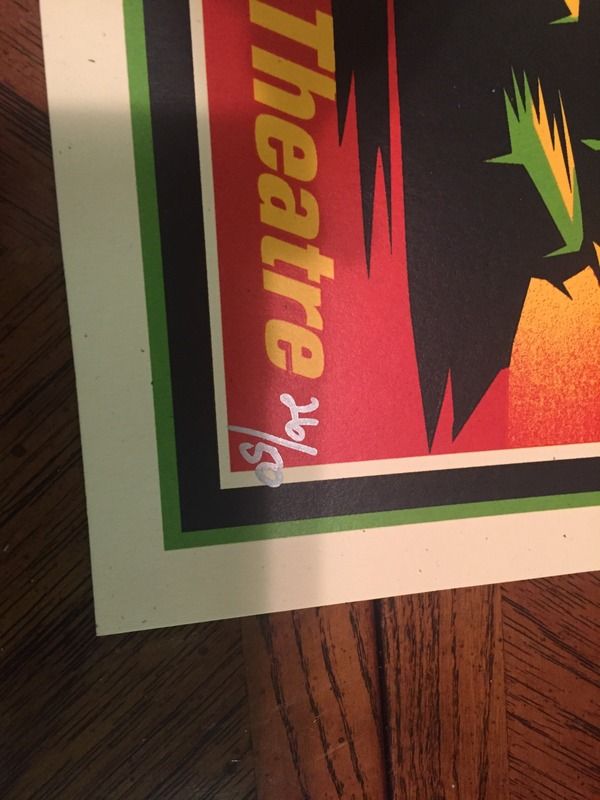 Klausen Eddie Vedder 2009 solo. Signed by Brad
SOLD
Foo Fighters Kansas City 2015 Numbered
$75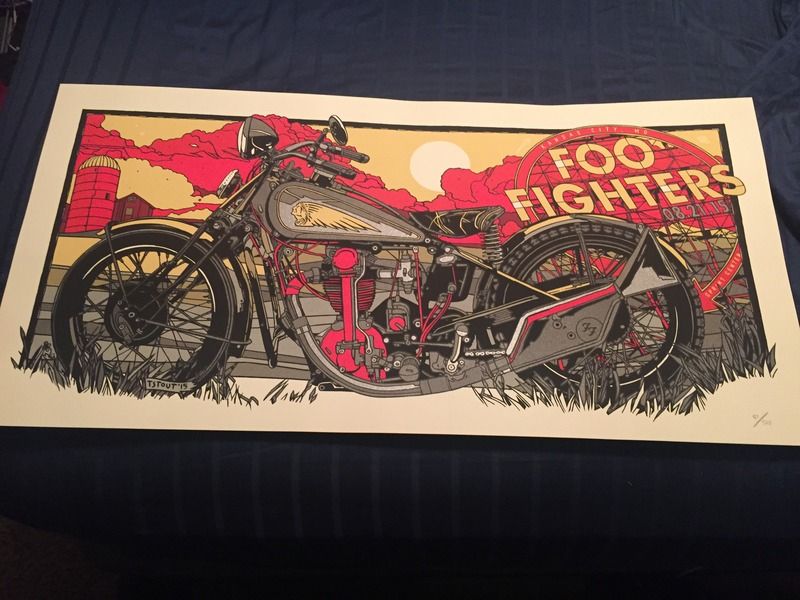 Formerly Brew Crew Tix
"If the world hates you, keep in mind that it hated me first. If you belonged to the world, it would love you as its own. As it is, you do not belong to the world, but I have chosen you out of the world.
Post edited by En La Clandestinidad on