Huge Thank You to MSG security and Maintenance (My bizzare/odd/weird story)!
eeriepadave
West Chester, PA
Posts: 30,644
around 4:30-5:00 when you go through security and all. Was gonna try and get a poster that's why I got there early. I went to put everything back in my pockets and wouldn't you know it I dropped a quarter and when i went down to get it I then dropped my keys and accidentally kicked them underneath the Kia car display platform (which was like a few inches off the ground). We couldn't even see where they went it was so dusty under there. So tried getting a broom and pole to look nothing. Eventually one of the maintenance guys came down and he was awesome and finally we think we saw them and he "macgyvered" a few sticks and poles together. after about an hour or so they eventually got it. Moral of the story when putting your stuff back in your pockets or purse don't be near that display fixture. Wasn't even worried about the poster after that.

So if anyone saw something going on between 5:00-&:00ish or so around there, that was me, LOL. I was worried for awhile i ws gonna be stuck in new york or the train station with no keys.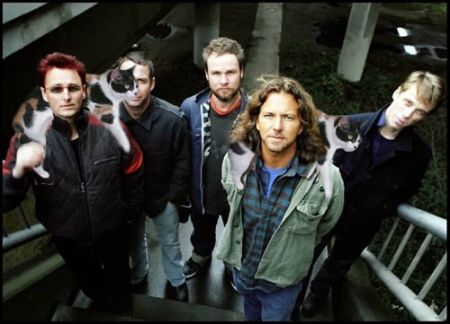 8/28/98- Camden, NJ
10/31/09- Philly
5/21/10- NYC
9/2/12- Philly, PA
7/19/13- Wrigley
10/19/13- Brooklyn, NY
10/21/13- Philly, PA
10/22/13- Philly, PA
10/27/13- Baltimore, MD
Tres Mts.- 3/23/11- Philly
Eddie Vedder- 6/25/11- Philly