*SOLD* Weezer Bootlegs (official releases)
I thought I'd see if any PJ fans also dig WEEZER and want to pick up some of their official "bootlegs" (originally sold from their homepage) . I have a set of five SIX FOUR that include:
3 from the WEEZER CRUISE, including:
1/19/2012 Live from the Lido Deck
1/20/2012 Live from the Palladium Lounge
1/21/2012 Live from the Palladium Lounge
and also:
1/21/2011 Las Vegas Nevada The Joint
09/10/2009 Seattle Washington White River Amphitheatre
*JUST ADDED* 8/19/2011 Seattle Washington @ WAMU Theater
You can check out the pics for setlists (some are double discs).
For all five SIX FOUR shows, the total shipped price is $60 usd (I'll cover pp fees) OBRO.
ALL SHOWS ARE NOW SOLD. Thanks!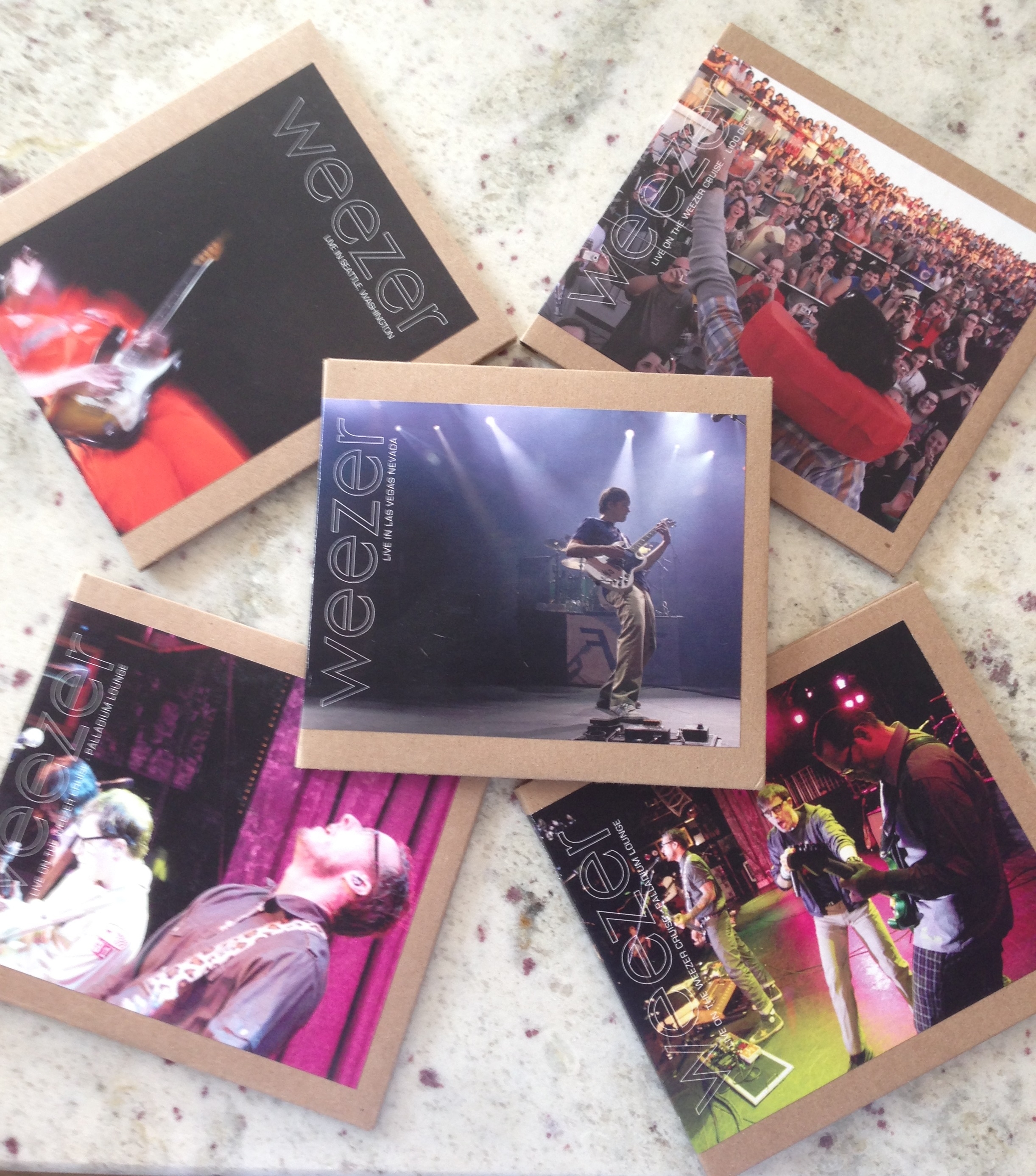 Post edited by Edmonton on