Trail Thoughts
whispering hands
Under your skin
Posts: 13,527
I hike a lot, because it helps me kinda process things.. I guess I'm like a dog in that way, as well as many other ways in my life. Sometimes I have to take really long hikes to work things out, and today was one of those days... except I got snowed out, at about 3 miles in.. (I had packed for 16). But true to what I'd asked for, God showed me something about myself that really hit home.. I mean HARD hit..

I wrote what I did to Thoughts_Arrive ( referencing him as a Chihuahua) just before I waked out the door to attend Church. I got there, greeted all my friends, and then worship started, and I
Just couldn't 'connect'.. half way through, I got Scripture slammed with this.:
. ""And the King will answer and say to them, 'Assuredly, I say to you, inasmuch as you did it to one of the least of these My brethren, you did it to Me.'"
‭‭Matthew‬ ‭25:40‬ ‭NKJV.
Then this :
"Therefore if you bring your gift to the altar, and there remember that your brother has something against you, leave your gift there before the altar, and go your way. First be reconciled to your brother, and then come and offer your gift."
‭‭Matthew‬ ‭5:23-24‬ ‭NKJV‬‬

Old school law applied to new law. New law is this.. we are to love our neighbors.. even the crazy Australians.. as our brother and sister.. right? But then I got spiritually body slammed with this:
"If someone says, "I love God," and hates his brother, he is a liar; for he who does not love his brother whom he has seen, how can he love God whom he has not seen? And this commandment we have from Him: that he who loves God must love his brother also."
‭‭I John‬ ‭4:20-21‬ ‭NKJV‬‬

Right in the middle of me sitting there with my pants on fire, trying to convince God of how great I think He is.. I got my butt called out..
Then I went home and tried to rectify things, by explaining where I was coming from, in what I'd said.. I got some undercover 'Hoorahs' for it as well as some PM butt chewing..but the fact that he has just disappeared ( he does this.. but something has felt different this time.. and I've 'yelled ' at him for this before too), it has been on my mind a lot.. As I struck stride today.. I just kept praying, "please God, don't let this guy have killed himself over what I said. " I am
Praying that hopefully he reads that, and changes his life, not takes it.. but I sure got my ass handed to me in the Bible..
NOW by this time, snow had started.. and I had the microscopic dog with me, and I wasn't dressed for snow, I'd headed out early, ( on trail by 8:30) to be able to make my 16 miles by 1-1:30, before this was supposed to hit.
And at some point it started snowing so hard that I almost couldn't see.. and all I could think was " ''tis was so dumb.., I will look stupid dying out here.." then God showed me what I'd asked for. So was[ dumb]my response to TA. I had reacted in anger/frustration.. and I should have put as much prayer into asking what to say to help him, or if to speak to his issues at all, as I did in begging for forgiveness after the damage was already done. I am trying to learn how to show the changes God has made in
My life, through love, mercy, and grace; but I admit I fail at that a LOT. I know, that posting Scripture is frowned upon here.. but at least in this context, the finger is pointing at myself, and no one else.. just as it should be. I got a good mental, spiritual, and semi-physical work out today.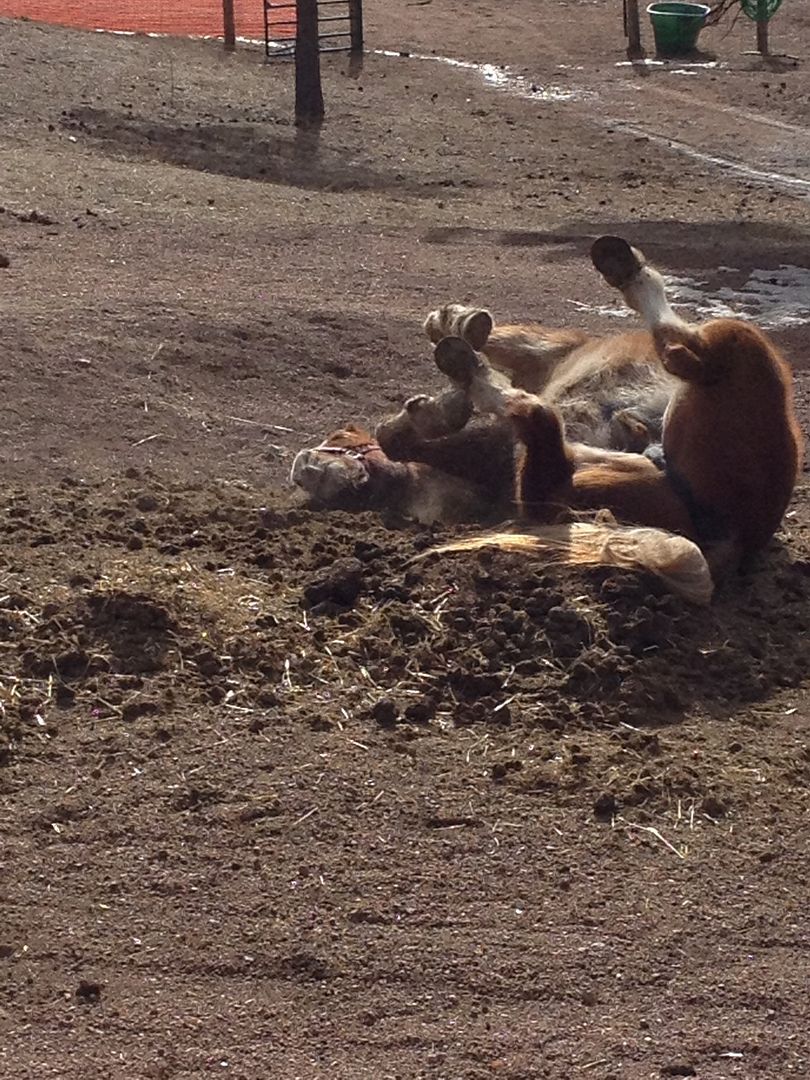 The first rule of the ten club fight club is you don't talk about the ten club fight club!