Pearl Jam Tattoo
Man.of.Golden.Words
Posts: 31
I'm 25 & have wanted a Pearl Jam tattoo since I was 18.
I finally took the plunge a couple weeks ago & thought I'd share.
Eventually I'll add to it & make it like a concert t-shirt, with all the dates/locations I've seen PJ!!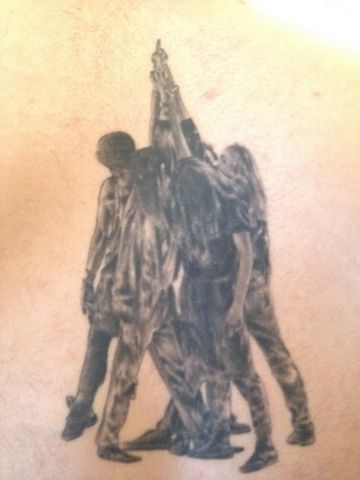 Special thanks to the artist, Greg Garratt @ True Grit Tattoos in Burlington, Ontario!
Toronto 2003-06-28, Hamilton 2005-09-13, Toronto 2005-09-19, Toronto 2006-05-09, Toronto 2006-05-10, Toronto 2009-08-21, Cleveland 2010-05-09, Buffalo 2010-05-10, Toronto 2011-09-11, Toronto 2011-09-12, Hamilton 2011-09-15
Post edited by Unknown User on