The Turn Out!!!!
whispering hands
Under your skin
Posts: 6,614
This thread is for all my fellow horse people!!! It's all horse sense here!!
Talk shop, shows an trail riding here!! Post me pics of your lovely
horses!! I have none at the moment, but here was the last one.. His name was
Devron, and he was a great horse!!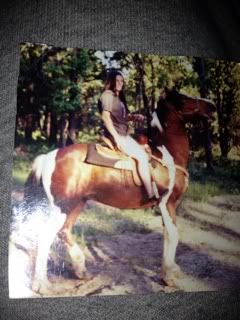 I look forward to seeing the horses!!
Post edited by Unknown User on
I do believe I'm ill conceived on this concept......